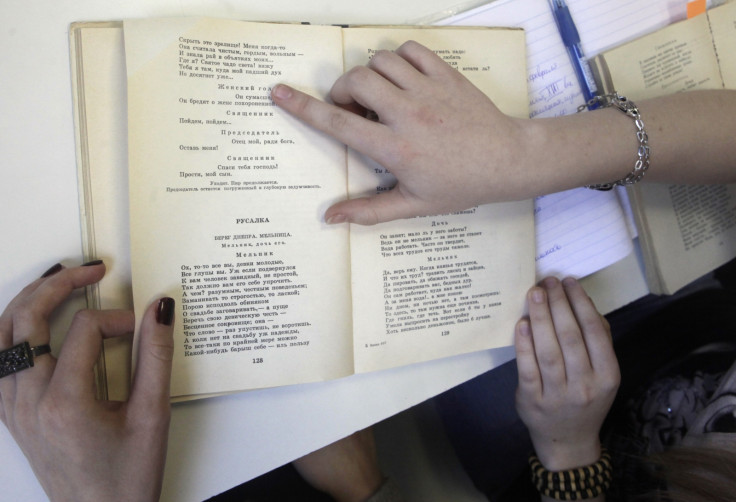 India has ordered an investigation into a textbook that has described 36"-24"-36" as the ideal figure for a woman.
The book titled Health and Physical Education has said that the above mentioned shape is the best and "that is why in Miss World or Miss Universe competitions, such type of shape is also taken into consideration".
The Human Resource Development Minister of India, Prakash Javadekar, ordered the investigation and said that he strongly condemned the "sexist" book and had asked for "appropriate action".
He added that with immediate effect, the book has been banned from the schools.
The development came after snapshots of the content of the textbook prescribed for grade 12 students were shared a number of times on social media.
The book, published by a private company called New Saraswati House and written by Dr VK Sharma, also says that "the bones of hips of females are wider and their knees are slightly apart. Due to this shape, females are not able to run properly".
It is used for teaching physical education in some schools, whose curriculum is based on India's Central Board of Secondary Education (CBSE).
CBSE has denied any involvement in the subject matter of the book and said it was not possible to monitor privately-published books. The officials have said that they only suggest books published by India's National Council of Educational Research and Training (NCERT) to schools.
Meanwhile, the publisher of the book, who is based out of capital city of Delhi, said in a statement that it had "stopped the printing, selling and distribution of the revised book with immediate effect".
However, this is not the first time such a controversy over the content of a textbook has happened in India.
In February, a textbook was withdrawn from Indian schools after parents complained that it instructed children how to suffocate kittens.
In 2012, a national textbook for school students was taken out of shelves after it was discovered that it said people who ate meat, "easily cheat, tell lies, forget promises, are dishonest and tell bad words, steal, fight and turn to violence and commit sex crimes".