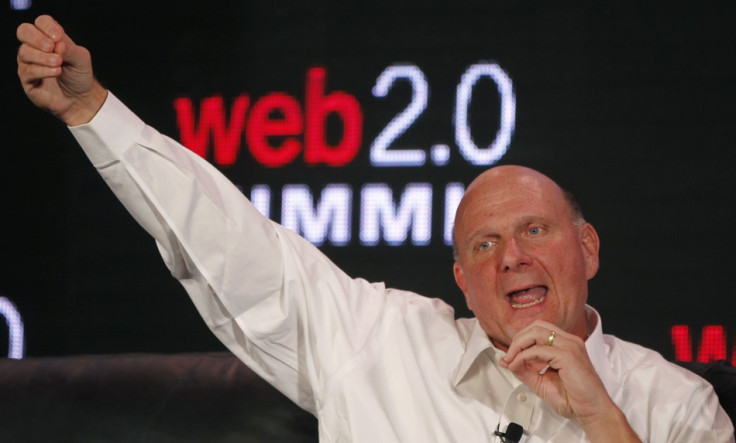 Following Microsoft CEO Steve Ballmer's recent anti-Android rant, analysts have voiced support for the notion that the fight for smartphone supremacy is a two-horse-race -- between Android Ice Cream Sandwich and iOS 5.
Windows Phone Mango and Ballmer's Anti-Android Comments
Ballmer mounted his attack against Google's Android OS during a speech at the annual Web 2.0 Summit. In it Ballmer suggested Android was too "complicated" and was only really appealing to "computer scientists."
Microsoft's CEO went on to suggest that Microsoft's new Windows Phone Mango would capitalise on Androids "geek" image.
"You don't need to be a computer scientist to use a Windows phone and you do to use and Android phone...It is hard for me to be excited about the Android phones." commented Ballmer.
Ending his speech, Ballmer went on to suggest that Apple was the Windows Phone's only real competitor.
"Apple is a good competitor, but a different one...Both (Apple and Windows handsets) are going to feel very good in your hand and both going to look very beautiful physically."

The Numbers Speak for Themselves
Ballmer's comments came just as Google was in the process of unveiling its new Android version, Ice Cream Sandwich. The updated OS was unveiled alongside the new Galaxy Nexus smartphone in Hong Kong Wednesday.
Despite boasting some seriously impressive features, including the science-fiction like Beam transfer service, most of the OS' updates seem to work to improve Android's user interface.
These features include a new widget system allowing users to store their favourite apps in folders, a new, clearer "Roboto" type face -- you'd be forgiven if like me you hear the Styx's "Mr. Roboto" whenever you hear the name -- and upgraded email, calender and internet browsing features.
A complete look at what the OS has to offer can be seen in the IBTimes' opening impressions preview.
Ice Cream Sandwich arrival has since been cited by numerous research groups as a key moment in Google Android's future.
Most recently IDC analysts published research prophesying a marked growth in Android's market share. Specifically the report suggested Android's share would grow to more than 40 per cent this year from above 20 per cent in 2010 -- a theory that runs completely contrary to Ballmer's prediction.
Google are yet to release a statement addressing Ballmer's comments.