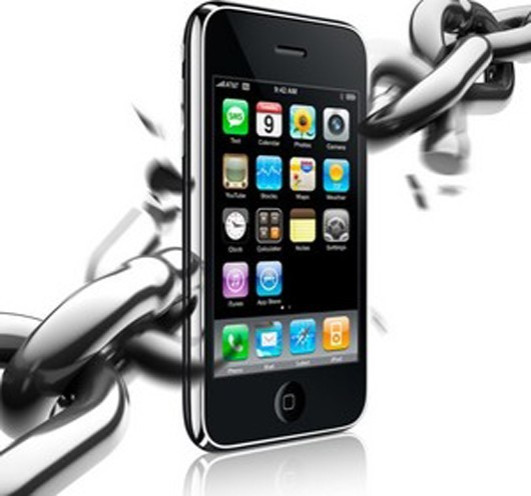 The evad3rs Dream Team comprising pod2g, MuscleNerd, pimskeks and planetbeing is "working hard" on available iOS exploits and are reportedly closer than ever to releasing an iOS 7 jailbreak.
Planetbeing tweeted, in his latest update, that the Dream Team is working hard on the upcoming jailbreak and may have already acquired the critical pieces of code for a successful jailbreak.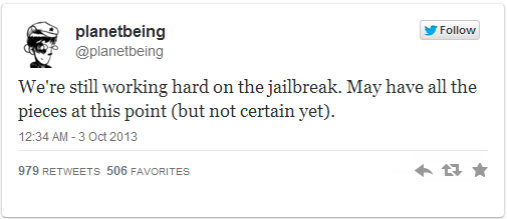 Planetbeing had earlier confirmed via Twitter that the evad3rs team had begun work on iOS 7 jailbreak, while pod2g said he was feeling increasingly confident.
Here is what pod2g tweeted a few days ago: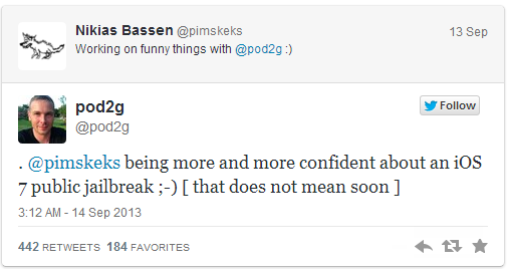 With a bit more work left in the development of next iOS jailbreak and the impending release of iOS 7.1, it is still unclear if the jailbreak will be released soon or delayed until the release of iOS 7.1 update which coincides with the launch of new iPads by Apple in October.
iOS 6.1.3/6.1.4 Untethered Jailbreak Status
In related news, iOS jailbreak developer and hacker, iH8sn0w of Sn0wbreeze, had earlier confirmed via Twitter that the iOS 6.1.3/iOS 6.1.4 jailbreak was already in the works, and he needed a few volunteers with iPad mini and iPad 4 running iOS 6.1.3 to provide him the kernel dumps of the devices.
According to iPhone Hacks quoting iH8sn0w, the next step in the jailbreak development would be to "add static offsets to kernel payload, then untethered binary is pretty much set for all devices".
"So far we got all A4 devices, iPhone 4,1, iPhone 5,1 and iPhone 5,2 I think," adds the hacker, which means the untethered binary is ready for iPhone 3GS, iPhone 4, iPhone 4s and iPhone 5.
iH8sn0w has no word on the ETA for iOS 6.1.3/iOS 6.1.4 untethered jailbreak release.
Here is what he said in his recent tweet: