iOS 7: Six New Security Features to Protect Data and Privacy
Protect your iOS device with enhanced data protection and security in iOS 7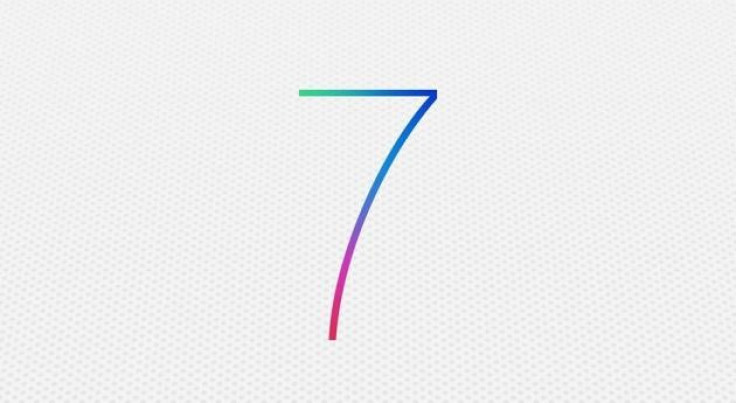 Apple launched the latest iteration of its mobile operating system, iOS 7 beta, at the high-profile Worldwide Developers Conference (WWDC) in San Francisco. The update is available only for developer testing, as it may harbour a few untested bugs or broken features that need to be fixed before public release.
Nevertheless, iOS 7 introduces a number of new security features and improvements to improve the iOS experience.
IBTimes UK brings you the list of key security features ported into iOS 7, courtesy of iPhone Hacks:
Activation Lock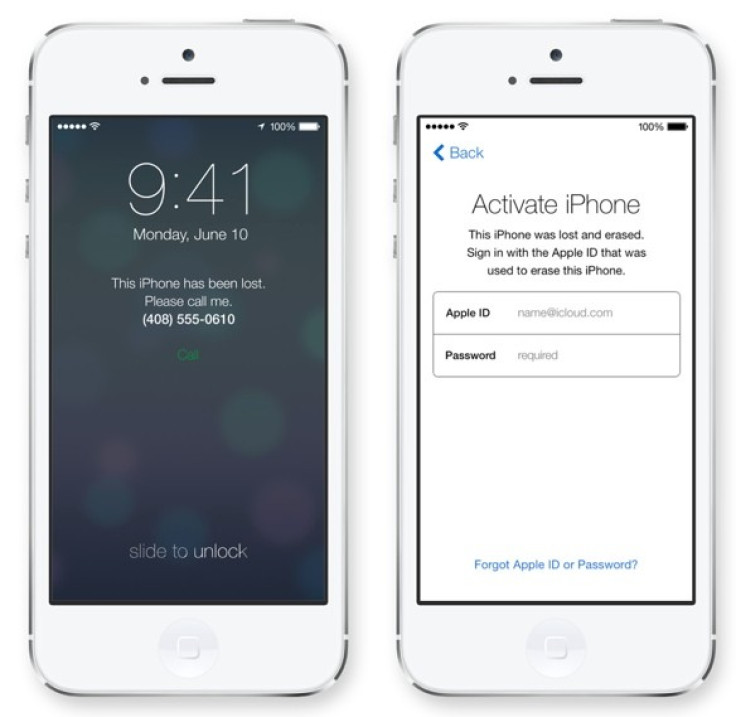 iOS 7 brings a revolutionary phone locking feature called "Activation Lock", which offers all the Find My iPhone features with a few noteworthy enhancements. Now, turning off the Find My iPhone app or erasing the device requires an Apple ID and password. The person in possession of your phone can no longer turn off your iOS device or restore it to stop you from using Find My iPhone.
In addition, the device will continue to display a custom message with the user's contact number, even after the device's data is completely erased. Such a feature will be a major hassle for thieves and paves the way for making the Find My iPhone feature fool-proof.
iCloud Keychain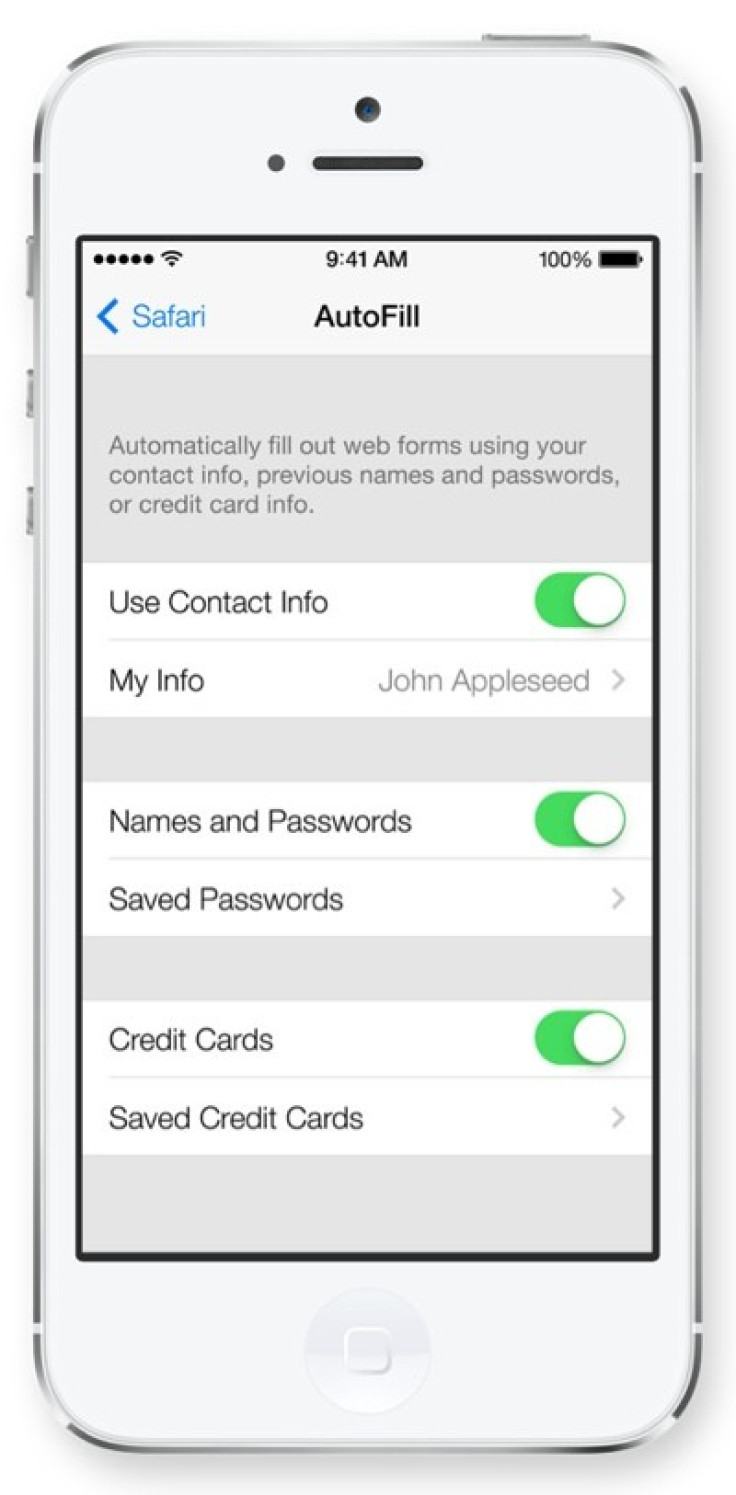 iCloud Keychain extends the basic functionality of Safari's Autofill to remember account names, passwords, and credit card numbers, and syncs this information via iCloud across all your iOS devices running iOS 7 and Macs running OSX Mavericks.
According to Apple, the information will be stored using 256-bit AES encryption, while Safari enables a unique encrypted password similar to the 1Password management app. On the downside, the feature works only if the source and destination iOS devices are running Safari, as it is not supported with other browsers such as Chrome or Firefox.
Game Center
As 9to5Mac reports, the popular Game Center app gets a revamp in iOS 7, as Apple has introduced several cheat checkpoints to discard random score submissions from spammers on leaderboards. The feature is now integrated into iTunes Connect, where developers can limit maximum scores for leaderboards depending on game limitations. In addition, the enhanced new version enables developers to monitor and manage any suspicious player activity in real-time such as deleting scores and blocking cheaters via iTunes Connect.
Quick and Easy Access to Private Browsing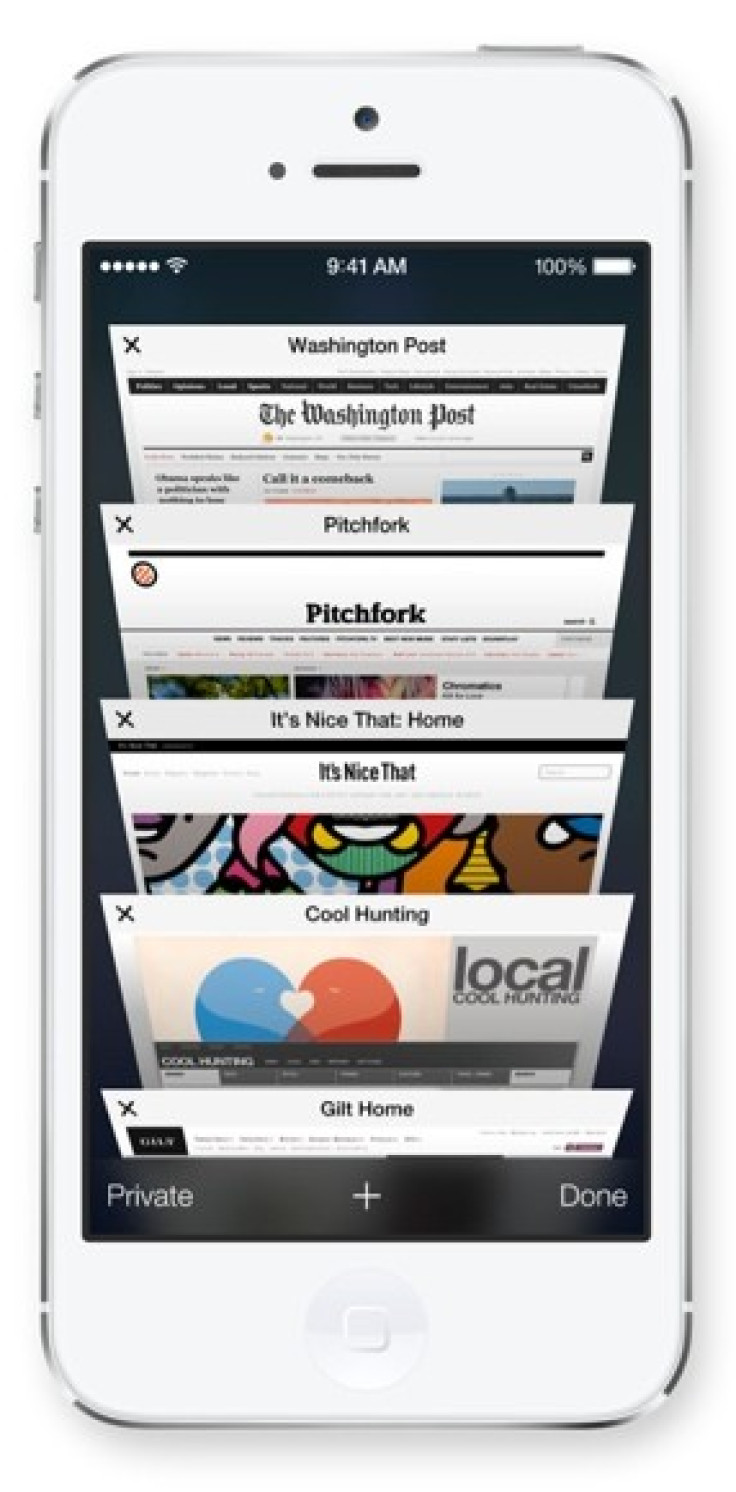 Contrary to earlier versions, where Private Browsing (to block websites from tracking your surfing behaviour) could be enabled via Settings app (Safari > Settings), iOS 7 adds the ability to enable or disable this feature within Safari app via the new tab view or Bookmarks page.
Per App VPN
iOS 7 extends support for Virtual Private Networks (VPNs), which enable the user to communicate private information securely over a public network. The new add-on feature introduces per app VPN that allows each app to connect to different VPNs. However, the working principle of this feature is still unclear.
Default Data Protection
According to Apple's iOS 7 features webpage, iOS 7 now extends default data protection for third-party apps in addition to protecting your email messages and attachments. Until now there was no such built-in protection for application data and third-party apps were forced to add security features externally.
© Copyright IBTimes 2023. All rights reserved.