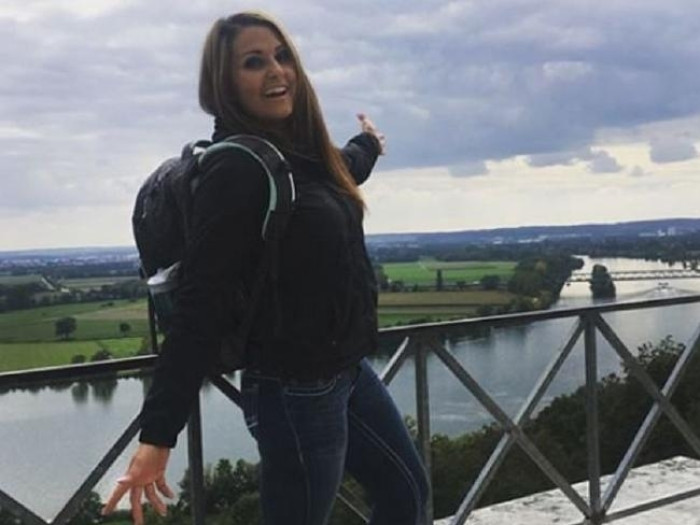 A female bodybuilder has been arrested after she left her four young children at home alone while she enjoyed a ten-day holiday in Germany.
Erin Lee Macke, left her six-year-old, a seven-year-old and two 12-year-olds at their family home in Johnston in Iowa on September 20.
The father of one of the children contacted police who found they had been left completely unsupervised. They discovered that Macke was not intending to return to Iowa until October 1.
The 30-year-old was contacted by police and ordered to return to the US immediately. Johnston police Lt Tyler Tompkins told Des Moines television station KCCI that Macke had attempted to find a baby sitter. However, unable to find anyone, she left the two 12-year-old twins in charge.
While Mackie reportedly insisted that there was no problem with leaving the children alone, Tompkins said the children were worried and confused by their mother's absence. "They were concerned, they didn't know, they were confused. I mean, we're only talking about 12-year-olds being the adults here," he said.
Mackie was arrested on arrival in the US and charged with four counts of child endangerment and one count of making a firearm available to a person under the age of 21.
Johnston police Lt. Tyler Tompkins told KCCI: "I've never heard of anything like this before. We have situations where parents go next door or parents may go out for the night, and while that's not advisable either depending on the age of the children, obviously leaving the country is a totally different situation.
"This, where a parent has left the country and left the kids home alone, I've never heard of it before," he added.
The children have been taken into the care of Iowa Department of Human Services and are now staying with family members while their mother remains in custody in the Polk County Jail, Metro reports.
Macke has a no-contact order and is not allowed to see her children.