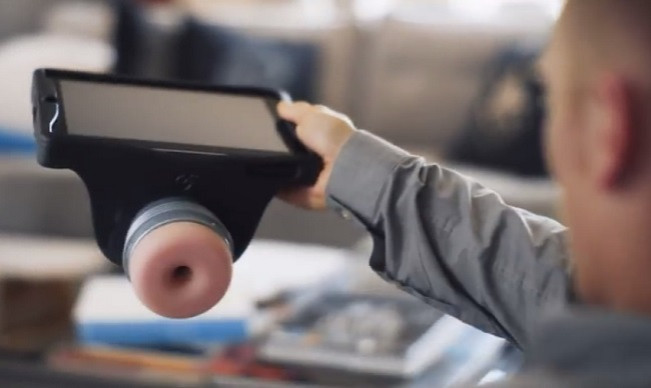 Many of us have an unhealthy relationship with our smartphones and tablets with not knowing when to stop but one male sex toy company has taken it a step further by creating an iPad case you can have sex with.
Fleshlight LaunchPAD has come up with a detachable masturbation sleeve that you can strap on your iPad or any other tablets while watching porn or talking to your long-distance lover.
In a statement the company said the device is "enabling the user to enjoy the full Fleshlight experience while enjoying content or communicating live with a friend via applications like Facetime or Skype".
In its promotional video a man is seen using the case while video-chatting with his girlfriend.
Tablet devices have allowed for porn consumption to become 'mobile' and more convenient for viewers to watch their favorite content," Daniel Pacheco, the marketing manager for Fleshlight wrote in an email to the Daily Dot.
"Coupled with our Fleshlight LaunchPAD, they're set for a pleasurable time!"
It's not known Apple's reaction to the add-on feature to their £500 product but Fleshlight does not seem too be phased.
"Although Apple doesn't allow adult content in their App Store and generally frowns upon pornography, there are so many venues that offer iPad-compatible content that you can view from your Apple devices," Pacheco added.
The LaunchPad costs around £20.