iPhone 4S/4 Debuts across Five Regional US Carriers, New iPad Hits 12 More Countries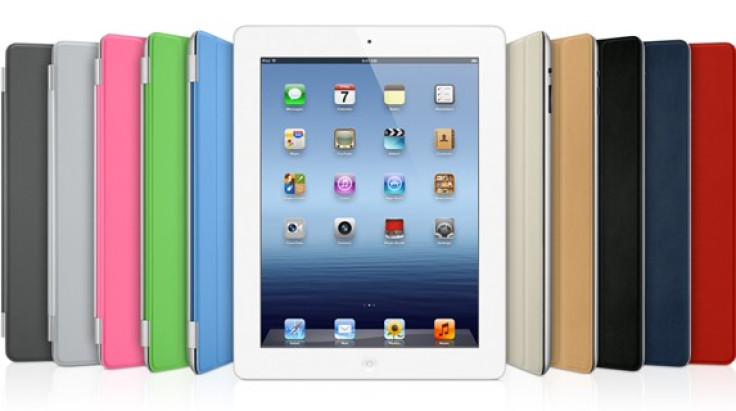 Apple Inc. seems to have kept promises made earlier; it has launched the iPhone 4S and iPhone 4 for five regional carriers across the United States, on 20 April, according to a report on iPhonehacks.
The chosen carriers are - nTelos Wireless, Alaska Communications, Appalachian Wireless (Kentucky), GCI Wireless (Alaska) and CellCom (Wisconsin).
Here are the brief technical specifications for each of the above carriers
nTelos offers its service on a CDMA network in Virginia, West Virginia and portions of Maryland, Ohio, Kentucky and North Corolina with a subscriber base of 400,000 members.
Alaska Communications operates its CDMA network with approximately 120,000 subscribers.
Appalachian Wireless, based in eastern Kentucky, is a small carrier service with approximately 100,000 customers.
GCI Wireless is a GSM network based in Alaska with approximately 140,000 customers.
CellCom is a small CDMA carrier based in Winconsin, whose subscriber numbers are still unknown.
A majority of the regional carriers have taken to offering $50 discounts on the iPhone to attract customers from established carriers. This price cut paves the way for cheaper iPhone 4S 16GB, 32GB and 64GB models, which are priced at $149.99, $249.99 and $349.99 respectively. In contrast, the iPhone 4 is priced at just $49.99 on a two-year contract and should give you not inconsiderable bang for the buck.
The iPhone 4 and 4S are reportedly now available at carrier retail stores as well as online; Internet orders are being accepted by all carriers except Cellcom, reports iPhonehacks.
Meanwhile, Apple's new iPad hit a dozen more countries on 20 April - South Korea, Brunei, Croatia, Cyprus, Dominican Republic, El Salvador, Guatemala, Malaysia, Panama, St Maarten, Uruguay and Venezuela.
This launch follows an earlier roll-out in 25 other nations, on 23 March - Austria, Belgium, Bulgaria, Czech Republic, Denmark, Finland, Greece, Hungary, Iceland, Ireland, Italy, Liechtenstein, Luxembourg, Macau, Mexico, the Netherlands, New Zealand, Norway, Poland, Portugal, Romania, Slovakia, Slovenia, Spain and Sweden. The new iPad was launched, on 16 March, in the US, Canada, France, Germany, Hong Kong, Japan, Singapore, Switzerland and the UK.
In addition, the new iPad will be available in Colombia, Estonia, India, Israel, Latvia, Lithuania, Montenegro, South Africa and Thailand next week starting on 27 April.
So, what are you waiting for? It is time to pre-order the new iPad or prepare to face long queues to grab one at Apple retail stores come 27 April.
MUST READ: iOS 5.0.1 Untethered Jailbreak: Redsn0w 0.9.10b7 Released, Brings Corona A5 Jailbreak for iPhone 4S and iPad 2
© Copyright IBTimes 2023. All rights reserved.