Apple will announce two new iPhones next week, but is already working on future models featuring screens as large as 6in to compete in the growing 'Phablet' market of devices bridging the gap between smartphone and tablet.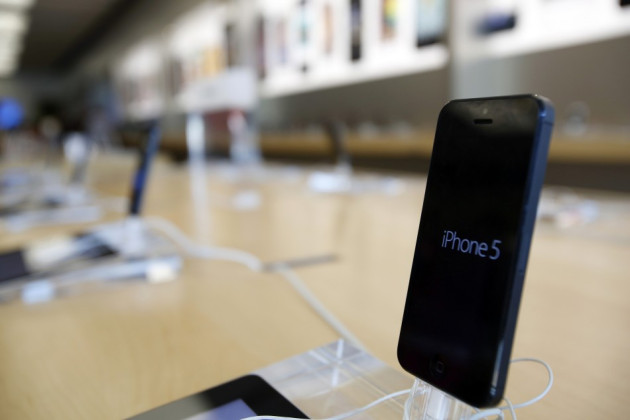 Just two days after Samsung unveiled the 5.7in Galaxy Note 3 and Sony announced the 5in Xperia Z1 at the IFA trade show in Berlin, sources familiar with Apple's plans say the California company is working on iPhones with screens ranging from 4.8in to 6in, much larger than the relatively small 4in screen seen on the iPhone 5.
Speaking to the Wall Street Journal, the anonymous sources said, despite only ever producing iPhones in two screen sizes (3.5in from 2007, until the 4in iPhone 5 arrived a year ago), Apple is now more willing to offer a lineup of multiple screen sizes, with particular interest in a 4.8in model.
Confirming what many already believe, the sources said Apple will announce a new iPhone 5S and iphone 5C at a media event on 10 September, but both of these models will keep the same 4in screen as the current iPhone 5 - a larger model could still be a year away, given Apple's traditional 12-month release cycle.
Radical changes
Selling a range of products is nothing new for Apple, which expanded its iPod range once the original became a success, and makes radical changes to the iPod nano on an almost yearly basis.
These latest claims mirror a report from Reuters in June, citing sources who also said Apple is working on larger iPhones with screens ranging from 4.7in to 5.7in; the WSJ itself has also previously reported Apple's research into larger screens, stating in July that Apple was looking at producing a bigger iPhone.
Looking to Apple's media event next week, the report repeats widespread claims that the new iPhone 5S will feature a fingerprint scanner for increased security, and as an easy way to unlock the device and log into applications. Ever since Apple's acquisition of AuthenTec in 2012 the rumour mills have predicted fingerprint scanners to appear on future iOS devices.
Alongside the flagship iPhone 5S, Apple is also expected to announce the iPhone 5C, a cheaper model made from plastic instead of aluminium and available in a range of bright colours; both devices will run iOS 7, the all-new operating system designed by Sir Jony Ive which will be made available to the public soon.
Must Read: