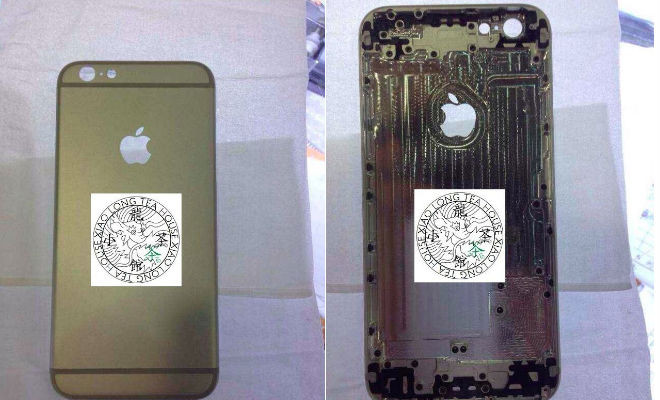 We have seen blurry images, blueprints and mock-ups, but we now have the first high resolution images of what the iPhone 6 will look like, revealing an ultra-thin metallic chassis, repositioned power button and a larger 4.7in screen.

Apple is said to be working on two versions of the iPhone 6 - one with a 4.7in screen and a much larger device with a 5.5in screen - but the pictures of the chassis which have appeared on a Japanese website over the weekend, show what is thought to be the smaller of the two devices.
The leaked case matches up with what we have seen leaked previously in some blueprints from the production line and blurry images of the case.
Ultra-thin
If this is the iPhone 6 case, then Apple's new device will have a much larger screen while the overall thinness of the phone looks to be even less than the current thickness of the iPhone 5s (7.6mm).
The images also show the sides of the phone, indicating that Apple has repositioned the power/sleep/wake button from the top of the smartphone to the side, to make it easier for people to use it one-handed.
Apple is expected to launch at least one version of the iPhone 6 (most likely the 4.7in version) in September with some reports suggesting the larger 5.5in version won't arrive until 2015.
The phone will feature a high resolution 1704 x 960 pixel display, Apple's all new power-efficient A8 chip and of course will feature iOS 8 which was launched at WWDC last week with a focus on health and fitness, as well as having a closer integration with Apple's desktop software, Mac OS X Yosemite.