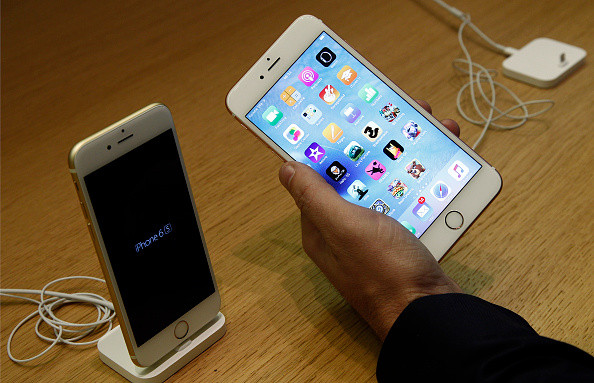 Apple iPhone 6s and iPhone 6s Plus will be releasing in 40 new countries on 9 October, starting with Taiwan. This follows the smartphones' initial release in 12 countries including the US, UK, Australia, Canada, China, France and Germany.
The complete list of countries where Apple's newest flagship smartphones are expected to hit the market in the next few hours includes Andorra, Austria, Belgium, Bosnia, Bulgaria, Croatia, Czech Republic, Denmark, Estonia, Finland, Greece, Greenland, Hungary, Iceland, Ireland, Isle of Man, Italy, Latvia, Liechtenstein, Lithuania, Luxembourg, Maldives, Mexico, Monaco, Netherlands, Norway, Poland, Portugal, Romania, Russia, Slovakia, Slovenia, Spain, Sweden, Switzerland, and Taiwan.
#iPhone6s launch queue in Copenhagen. Photo taken with my iPhone 6s today... pic.twitter.com/eRA7blYZDO

— *•Ꭶhैāmु•ᏔًُᎡًّ८hू•* (@Sham_WRcH) October 8, 2015
It is confirmed that the phones will be available through Apple retail stores, Apple Authorised Resellers, as well as local carriers in each of the listed countries. Some customers in Taiwan have been waiting in long queues for more than 60 hours to lay their hands on one of the first available phones in the country, reports TechBang.
It is further reported that customers are already waiting outside Telia stores in Copenhagen and Sweden in anticipation of the iPhone 6s release. Meanwhile, some iPhone crazy fans in Russia have resorted to ordering and getting iPhone 6s delivered via taxi.
A fund-raising campaign for a paediatric hospital is underway in Italy with some customers reportedly lining up in front of the Apple Store in Campi Bizenzio. Following the second wave of iPhone 6s release, numerous other countries are also on the hit-list of a scheduled iPhone 6s release in the next few days:
Bahrain, Jordan, Kuwait, Qatar, Saudi Arabia, and UAE will get their iPhone 6s shipments from 10 October, while Israel gets it on 15 October. India and a few other countries including Kazakstan, Macedonia, Malaysia, Malta, Montenegro, South Africa, and Turkey will see the smartphone release on 16 October.
The final list of countries includes Belarus, Guam, Moldova, Serbia, South Korea, and Ukraine where the flagship iPhones will hit the market on 23 October. Apple estimates that the iPhones should be available in more than 130 countries by the year end.