Several iPhone 6s users who recently upgraded from iPhone 5, 5c, and iPhone 5s are experiencing a display bug that causes certain apps to look zoomed in. The bug seems to be originating out of buggy iCloud backup files transferred from the older iPhones to Apple's latest flagship phone.
Affected users have taken to Apple Support communities and the MacRumors forum complaining about the issue, which is reportedly linked to certain native iOS apps including Wallet, Weather, Watch, Calculator and Health apps. As these apps by default appear in zoomed-in view, certain elements of the user interface (UI) including buttons and data at their edges are cut off from the iPhone 6s screen.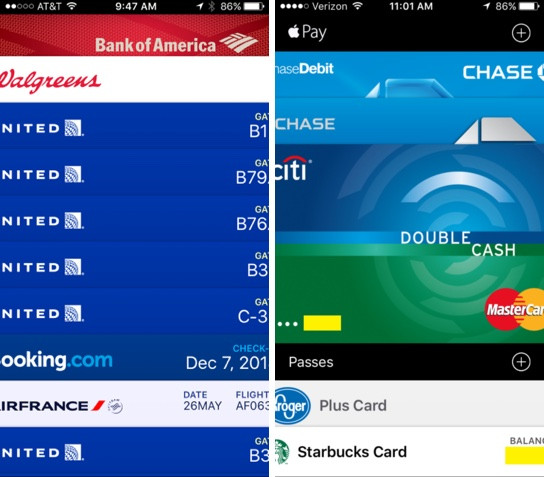 Consequently, some iPhone 6s users who restored data backup from iPhone 5/5c/5s via iCloud are unable to manage credit cards loaded into the Wallet app, as certain buttons like toggle buttons are cut off from the sides thereby hindering its usage to a great extent.
Although there is no permanent fix for the issue, one can try turning on the Display Zoom feature in the Settings app to get the Wallet app to appear normal, even while the rest of the iPhone is zoomed in. Quitting apps and restarting the iPhone, however, do not seem to resolve the issue.
The other workaround involves updating your iPhone 6s to iOS 9.1 beta 3 or resetting the iPhone and setting it up as a new device. It is ascertained that the bug finds its roots in iOS 9 coding and hence the fix will only be available in the forthcoming iOS 9.1 update.
[Source: MacRumors]