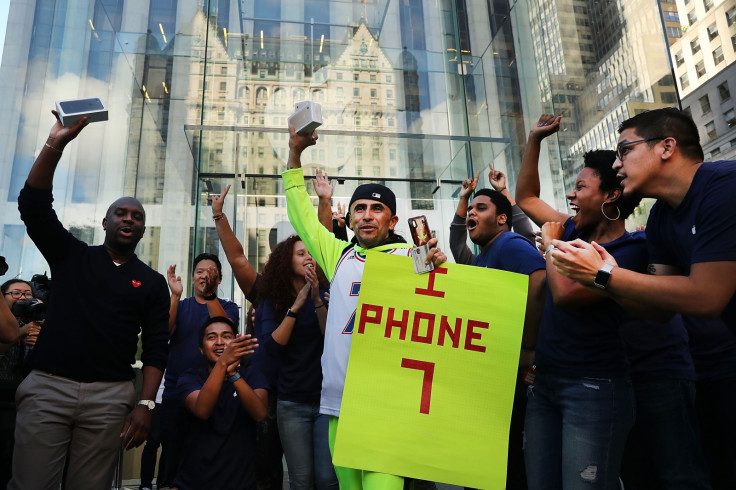 Apple is expected to do well as far as sales of its latest iPhone 7 and its large-screen variant 7 Plus is concerned, by the end of the year. However, the figures might not exceed what the iPhone 6s achieved in 2015, an analyst has said.
In the latest research note provided by KGI Securities analyst Ming-Chi Kuo has said that Apple is expected to ship about 70 to 75 million new iPhone models by the year-end, contrary to the original estimation of 65 million units.
The surge in sales figures is basically due to the recall of the Galaxy Note 7. Samsung recalled about 2.5 million Note 7 units in 10 countries including China, South Korea, US, UK and Australia after reports of devices exploding while charging surfaced. The company is currently working on replacing the faulty Note 7 units with new ones, after which it wants to resume sales in different markets.
Another reason behind the additional sales is due to the dual-camera feature introduced in the iPhone 7 Plus, the KGI research note said, a copy of which was obtained by Apple Insider. The dual 12 megapixels cameras on the 7 Plus, as Apple explains, work together to offer twice the optical zoom and up to 10x digital zoom for photos.
Nonetheless, Kuo believes that mobile network operators' report about sell-out and strong consumer demand for the device is "not entirely due to the market demand".
The initial stock of iPhone 7 Plus was sold out globally even before Apple could roll out the device in the market. Supply of the iPhone 7 Plus in all colour variants were exhausted and the new jet black colour variant of the iPhone 7 was sold out.
T-Mobile's chief executive officer John Legere had declared the demand for iPhone 7 was "phenomenal" and pre-orders were "like four times bigger than iPhone 6".
Kuo further pointed out that the low yields of the jet black variant was another reason for low stock of the iPhone 7 Plus. Contrary to Kuo's prediction, Hi Investment & Securities analyst Song Eun-jeong earlier said Apple can lead the premium smartphone market with due credit to carrier promotions.
IBK Investment & Securities analyst Lee Seung-woo had earlier said that the South Korean suppliers had orders for components to build 80 to 85 million iPhone 7 units before its launch, pushing the total quantity to more than 100 million phones before the year-end.