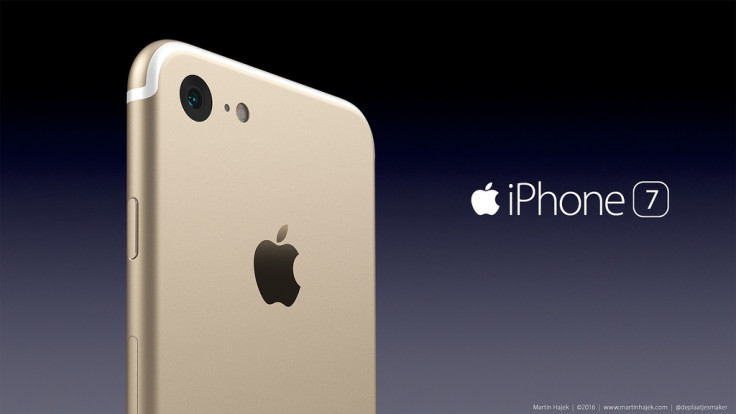 Apple's iPhone 7 is one of the most awaited consumer technology products for 2016 and a recent tweet offers us what may be the first look of the phone. Faint renders have been spotted since June. However, this is for the first time that a picture as the one below has been tweeted by well-known tipster Steve Hemmerstoffer who writes for the French leak website NoWhereElse.
Hemmerstoffer has in the past made many accurate leaks of unreleased devices with the most recent being the precise measurements of the iPhone SE. What make Hemmerstoffer's photo seem genuine are the white antenna bands that one can spot on the rear panel, a feature that has been rumoured for a while now. These antenna bands were spotted in the previous mock ups and spy photos too.
Regarding other factors of the iPhone design, Hemmerstofer had previously commented, "The next iPhone will be aesthetically very close to the iPhone 6S. Details such as the size of the rear sensor, the design of the antenna strips or moreover the probable lack of the headphones jack, will be what distinguish it from the two earlier generations. The only element that still sparks some debate is the eventual presence of a second loudspeaker instead of the headphone jack."
Most tipsters more or less agree that the upcoming model will be very similar to the iPhone 6S, and say Apple will only bring a major redesign for the iPhone in 2017. Well-known KGI Securities analyst Ming-Chi Kuo has also said the iPhone 7 will not be a complete revamp but only feature subtle changes like being a millimetre or so thinner than the current iPhone 6S.
Some of the other specifications expected from the phone are an A10 processor with 2 or 3GB of RAM depending on the variant. Reports say the storage sizes are also being bumped up and there are chances of the base variant of the 16GB internal storage being completely done away with.
The biggest change has, however, been the removal of the headphone jack and as per this picture it seems to follow that suit (at least from what is visible). The device is expected to be launched at an exclusive Apple event in September where the company will also roll out the iOS 10 final OTA version on the iPhone 7 itself.