Apple has offered to replace some iPhone 5s units after it admitted a manufacturing defect was causing reduced battery life for "a very limited" number of the company's new phones.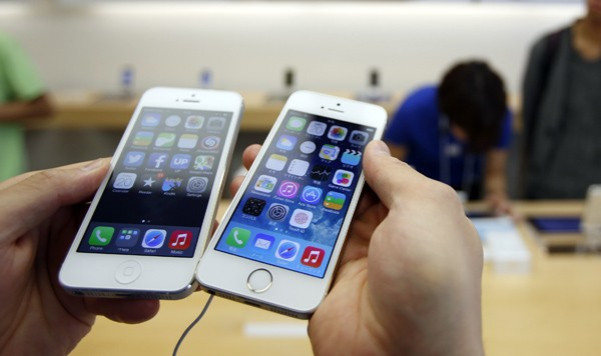 Apple has acknowledged that the manufacturing issue affecting some iPhone 5s handsets results in reduced battery life and extended charging times.
"We recently discovered a manufacturing issue affecting a very limited number of iPhone 5S devices that could cause the battery to take longer to charge or result in reduced battery life," Apple spokeswoman Teresa Brewer told the New York Times. "We are reaching out to customers with affected phones and will provide them with a replacement phone."
Earlier reports had claimed that shortened battery life was down to defective batteries in the iPhone 5s handsets, but this has now been confirmed as a manufacturing defect and not a defective battery.
While Apple did acknowledge the problem it did not reveal the exact number of affected handsets. According to the New York Times report Apple's statement implied "it was a few thousand phones."
Nine million iPhones
The company reported in late September that it had sold nine million of its iPhone 5s and iPhone 5c smartphones during the first three days the phones were on sale, contributing significantly to the company's sales of 33.8million iPhones in the three months to the end of September.
The iPhone 5s has a slightly larger battery (1560mAh) than the iPhone 5 (1440mAh) and Apple claims it has a slighly improved battery life of up to 10 hours talk time and 250 hours standby.
Apple is not the only major smartphone maker having problems with batteries in their products, with Samsung earlier this year announcing it would be replacing some Galaxy S4 handsets which had developed problems with their batteries.
Although the iPhone 5s problem is not down to defective batteries, Apple has previously suffered from this problem. In 2006 it had to recall some of its MacBook laptops after defective batteries in them caused the products to explode.