Apple's new flagship iPhone 5s easily out-performs its predecessor, the iPhone 5. With its new A7 64-bit processor (which integrates M7 motion coprocessor), the iPhone 5s delivers twice the CPU and graphics performance of the iPhone 5. But is it more power-hungry? A new series of tests suggests not.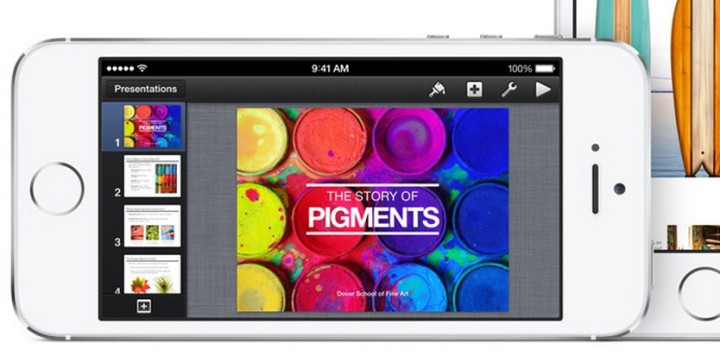 The iPhone 5s runs on a 1570mAh battery, which is 10% bigger than that of the iPhone 5, which has a 1440mAh battery. The iPhone 5s offers better battery performance when compared to the iPhone 5, according to a series of battery tests conducted by GSMArena.
In the first battery test, which measures talk time endurance on 3G, the iPhone 5s posted a good score of 10 hours and 46 minutes. This is almost two hours more than the iPhone 5, which lasted 8 hours and 42 minutes. However, Apple's new iPhone failed to beat the talk time score of Sony's latest camera smartphone, the Xperia Z1, which delivered the longest talk time, close to 27 hours.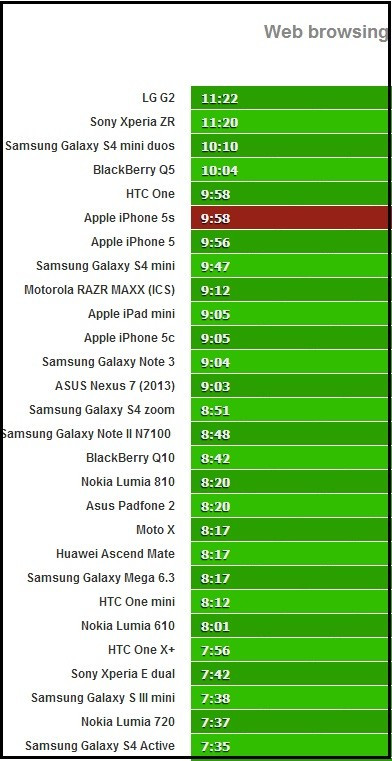 The iPhone 5s was among the top performers in the web browsing test. It lasted for nine hours and 58 minutes before its battery drained out. This matches the official rating, which claims the iPhone 5s offers up to 10 hours internet use on Wi-Fi. There was only two minutes difference between the web browsing life of iPhone 5s and iPhone 5 (9 hours and 56 minutes). The new LG G2 outlasted all rival devices in the web-browsing test, staying the course for 11 hours and 22 minutes.
The iPhone 5s ran up to 10 hours and 30 minutes in the video playback test, 19 minutes more than the iPhone 5. Motorola's Razr Maxx running Ice Cream Sandwich grabbed first place, delivering video playback up to 16 hours and 35 minutes.
The iPhone 5s scored an impressive endurance rating of 54 hours against the 51 hours of iPhone 5. This means the new iPhone can runs for 54 hours on a single charge with an hour each for web browsing, video playback and talk time.
Also read- Transfer Data from Old iPad to iPad Air via iCloud/ iTunes [How to]