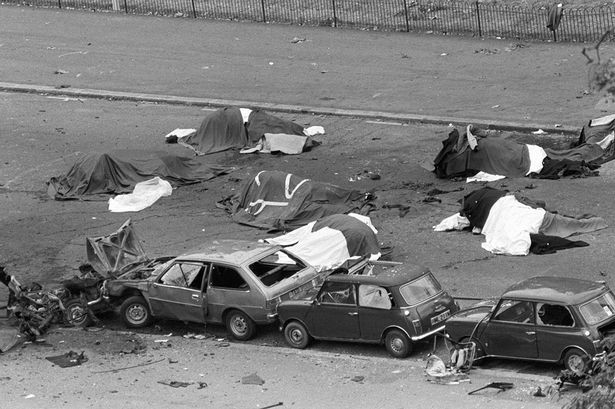 Nearly 100 terror suspects who were given "comfort letters" by the British government telling them they were no longer wanted for past crimes were believed to have been involved in almost 300 murders, MPs have been told.
Northern Ireland Police Asst Chief Constable Drew Harris said that 95 of the 228 Republicans who were told by Tony Blair's government they would not face prosecution for political crimes in the wake of the 1998 Good Friday agreement were linked to 295 murders in the Troubles between 1969 and 1998.
Harris told an inquiry into "On the Runs" suspects at the Northern Ireland Affairs Committee that some of those who were sent the "get out of jail" letters could be described as notorious.
Ian Paisley Jr, the Democratic Unionist party MP, described the huge number of potential unsolved murders as heartbreaking.
The controversial letters came to light with the collapse of a case against a man accused of the 1982 Hyde Park bombing, in which four British soldiers were killed.
John Downey, 62, was told he would not stand trial for the murders after it was revealed he was sent one of the letters in 2007 which gave him assurances that he would not face prosecution.
Harris originally told MPs that 95 suspects who were also given the letters from the government were linked to 200 murders, before later increasing the number to 295.
"But that linkage may only be intelligence. And all of that is now being assessed," he added.
Harris said that five of those who received letters were under active police investigation but it was "not clear" if new evidence would cancel out the assurances they had been given in the original letters.
A spokesperson for PSNI said: "A review is under way of the 228 names involved in Operation Rapid; 95 of these are linked to 200 incidents involving 295 murders. The link can take a number of forms including intelligence."