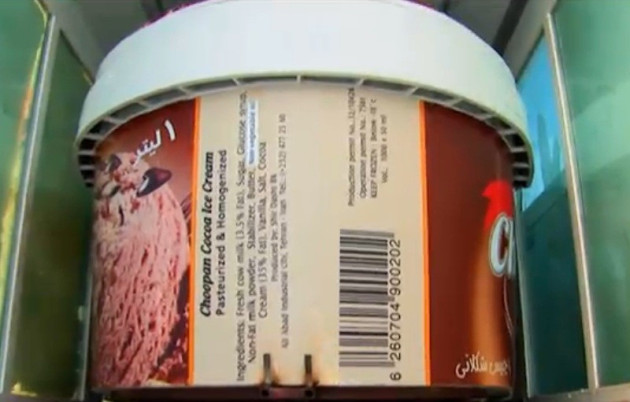 Iran has defied surging food price inflation to create the world's biggest ice cream and possibly begin a new cold war with America.
The behemoth dessert weighed in at five tonnes and was produced by dairy company Choopan.
Chocolate-flavoured, the giant treat came in its own monster tub and could only be transported on the back of a lorry.
Crowds of wellwishers flocked to the Tochal mountain trail north of Tehran to get a glimpse - but not a taste - of the record-breaking ice cream.
It measured 5ft x 7ft and organisers said it cost more than $30,000 to produce.
Making the world's biggest-ever ice cream was an opportunity for national celebration and a the sweet taste of getting one over on the United States.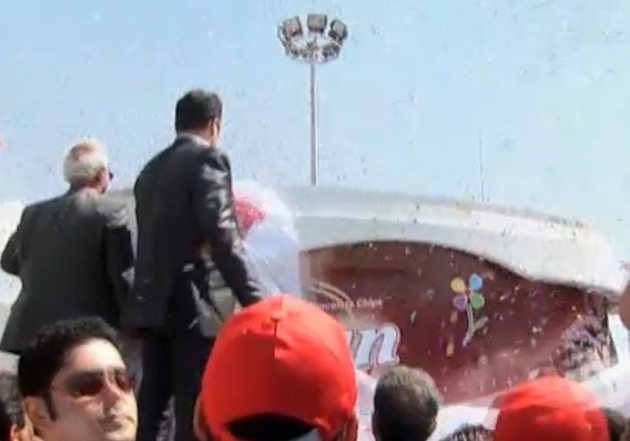 American firm Baskin Robbins was the previous holder of the title taken by Choopan. So political strategists across the planet may well be asking: does this move open up a new cold war between the rival nations?
CEO of Choopan, Khashayer Baheri, said: "We finished making the ice cream on Sunday and it took us eight hours to fill the tub.
"We're breaking the record set in 2005 by one tonne."
The world's biggest ice cream is set to go on a national tour of Iran. Free ice cream has been provided to spectators. According to Guinness World Records, Iranians eat one and a half kilosper person every year.