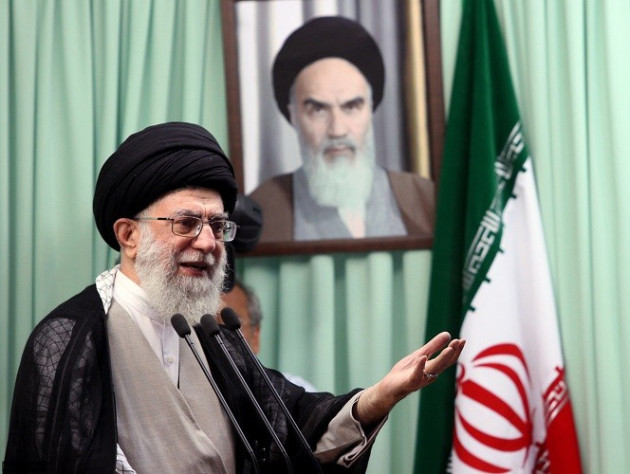 Iran's Supreme Leader Ayatollah Ali Khamenei is at the head of a business network worth $95bn that has cashed in on property seizures from individuals in the Middle Eastern country.
Khamenei is reported to be in control of an obscure organisation called Setad, which is invested in every major sector of the country's oil-rich economy and had made its riches by pursuing claims - some allegedly false - on supposedly abandoned properties in Iran.
The claims are made in an extensive investigation by Reuters, which the news agency said it had conducted over a six-month period, though no evidence was found that Khamenei is using Setad to line his own pockets.
Instead, Setad's network of businesses and investments emboldens the supreme leader's stranglehold over the Iranian state.
It has built a large portion of its portion by selling on real estate confiscated from its Iranian owners through the courts, where it holds a monopoly on the power to seize property.
The US government has accused the Iranians of circumventing international sanctions against the country, which is engaged in a nuclear programme it claims is for civil energy purposes but others fear is for the development of weapons, by shielding behind the 37 companies Setad owns.
Hamid Vaezi, Setad's director general of public relations, told Reuters its report is "far from realities and is not correct."
Khamenei is 74-years-old and has been Iran's supreme leader since 1989. His role means he is the head of state and so wields ultimate authority over the Islamic country's political and religious affairs.
In November, he urged Iranians to have more children so the country could double its population to 150 million.