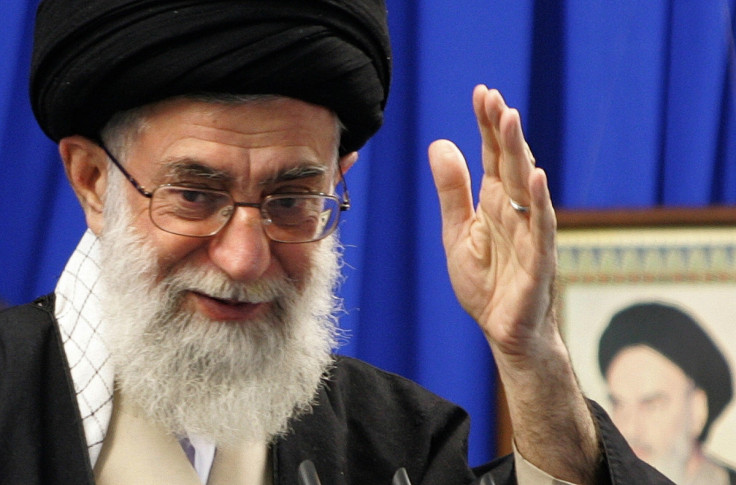 Iran's supreme leader Ayatollah Khamenei has taken time off from castigating Israel and the US, to reveal his surprise reading tastes on Twitter.
"I'm not into cinema and visual arts but when it comes to poetry and novels, I'm not just a typical audience," Khamenei tweeted, from an account Iran experts regard as an official mouthpiece of Khamenei.
The country's spiritual and religious head revealed Russian literature to be his reading matter of choice, particularly Andrei Tolstoy, distant relative of literary behemoth and War and Peace author Leo Tolstoy, and Mikhail Sholokhov, author of All Quiet on the Don.
"I've read so much on Oct. Rev.; #Sholokhov's "The Quiet Don" is good but #Tolstoi's "The Ordeal" is better in depicting a #revolution," he tweeted.
Tweeting following the 36th anniversary of the Iranian revolution earlier this month, Khamenei expanded on his admiration for Tolstoy, a member of the ancient Russian noble family, whose epic trilogy The Ordeal, written between 1919 and 1941, charts the Russian Revolution, and its effect on the country's intelligentsia.
After living abroad during the initial phases of the revolution, Tolstoy returned to Russia in 1923, and was elected to the Supreme Soviet of the Soviet Union in 1937.
"I like Alexei #Tolstoy,an amazing writer; till 1925 he was anti-revolutionary then he grasps #revolution, returns home to write "The Ordeal" tweeted Khamenei.
However Khamenei's affection for Tolstoy is in some respects surprising, with the author playing a prominent role in investigating Nazi atrocities in eastern Europe during the Holocaust, a crime which leading Khamenei has previously described as "uncertain."
At the Nuremberg Trials of Hitler's Nazis henchmen after the Second World war, Tolstoy was described by the Soviet prosecutors as the first person "to have established beyond reasonable doubt" the use of 'gas vans' to murder Jews, after investigating crimes committed at Nazi death camps for the Soviet government. The vans were the main method of murder in Chelmno extermination camp in Poland, where 153,000 perished.
Previous Iranian president Mahmoud Ahmadinejad repeatedly denied the Holocaust happened, and fringe figures from the European far-right appeared at a Holocaust denial conference in Tehran in 2006.
In 2013 though, current president Hasan Rouhani acknowledged the Holocaust, describing it as a "reprehensible and condemnable crime."
Perhaps Khamenei's seemingly innocuous tweets about his reading preferences indicate that he may also be prepared to acknowledge the reality of the 20th century's greatest atrocity.
Khamenei revealed his tastes as Moscow and Tehran strengthen ties, with Russia this week offering to provide Iran with new high powered rockets, and the two nations signing an agreement on "long term and multifaceted" military co-operation earlier this year.