Iran has reached a historic agreement with major world powers with a deal to lift sanctions against the country in return for limiting nuclear activity struck on 14 July in Vienna.
As many Iranians rejoice, and others rage, IBTimes UK looks at what the longer-term implications of the deal could be.
The deal itself
Under the terms of the deal, the United States, European Union and United Nations will lift long standing economic sanctions. In return, Iran will curb its nuclear programme that many in the West feared was being used to develop a nuclear bomb.
The long list of sanctions have included asset freezes, severe restrictions on Iranian banks and financial institutions and, crucially, bans on Iranian crude oil and natural gas exports to major markets.
In return for these sanctions being lifted, Iran will reduce its uranium enrichment capacity and permit UN inspectors to enter nuclear sites.
US President Barack Obama said the deal ensures "every pathway to a nuclear weapon is cut off".
The Iranian president, Hassan Rouhani, said the breakthrough opens a "new chapter" in international relations.
Iran's economy
The effect of the sanctions has been to cripple Iran's economy, with GDP shrinking year on year. Oil exports have also plummeted, with Iran admitting that sanctions were costing the country between $4bn (£2.6bn) and $8bn a month in lost revenue.
Sarosh Zaiwalla, a lawyer who fought sanctions on behalf of Iranian oil companies, said: "Sanctions have crippled Iran's oil production, halving oil exports and severely limiting new development projects.
"The prospect of them being lifted is creating great excitement within the industry, as foreign trade and investment will allow Iran to make huge efficiencies and drive down the cost of production. It is clear that Iran is preparing to make up lost ground and re-establish itself as a major supplier."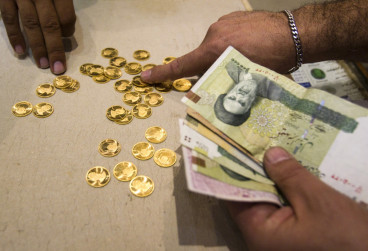 Tehran is also hoping a number of key sectors, such as banking, financial services, car manufacturing and airlines, can now reopen for global business.
However, restrictions on trading conventional and ballistic weapons will remain in place for up to eight years and Firas Abi Ali, head of Middle East analysis for IHS, warned any change will be gradual.
He said: "Iran will not be open to business until the ratification process is completed. Moreover, doing business with Iran will entail several key risks. Iran's legal system is outdated and complicated. Iran has not had significant experience with international investors for years and the bureaucracy is likely to lack sufficient numbers of skilled personnel to be able to process investor requests rapidly enough."
Western investors
The opening up of an oil rich nation will likely have investors licking their lips as a battery of markets open up.
Rudi Lang, UK head of banking at accountancy firm Mazars, said: "When going to Tehran, it was obvious that many Western firms are already preparing the path. You hear more American accents than you would expect. You can bet there are fund managers waiting to run on the pitch."
However, it should be remembered that several big banks have been heavily sanctioned for their involvement in Iran recently, so they may be cautious about re-entering too early.
Ali also warned that the Iranian government will have to balance investors' interests with Iran's national interests.
Middle East and US politics
The deal has united several unlikely nations and parties in their opposition to an agreement: both Saudi Arabia and Israel opposed the lifting of sanctions, the former fearing the rise of a Shi'ite rival in the region and the latter dismissive of promises that Iran has given up hopes of nuclear proliferation.
Israeli Prime Minister Benjamin Netanyahu said Iran has been given a "sure path to nuclear weapons".
Obama has been heavily criticised at home, mainly by Republicans, with presidential hopeful Marco Rubio tweeting: "[Obama] has negotiated from a position of weakness, giving concession after concession to a regime that holds Americans hostage."
Will economic change mean social liberalisation?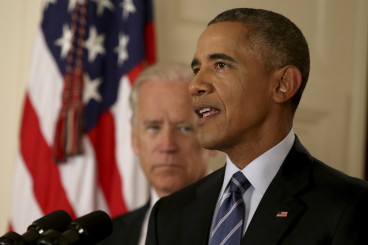 Rouhani is likely to gain significant political capital from the agreement and, in signing the agreement, the US risks legitimising the Revolutionary regime.
It is an administration with an appalling human rights record and a history of crushing political dissent. None of this is forecast to change as a result of the deal.
Ali said: "Domestically, the boost that Iran's economy will receive from the removal of sanctions will increase President Hassan Rouhani's popularity, and enhance the credibility of the Islamic Republic model of government, at least for the next two to three years."
Experts believe there is unlikely to be a significant shift in domestic policy off the back of the deal.
Ali added: "Expectations of significant, across the board improvements in living standards are unlikely to be met. Moreover, the conservative element is likely to place greater emphasis on maintaining Iran's cultural identity and distancing that from the West. This may well lead to increased political instability in the three to seven-year outlook."