Saudi Arabia: Iran is Part of the Problem Not Solution to Resolve Syria Conflict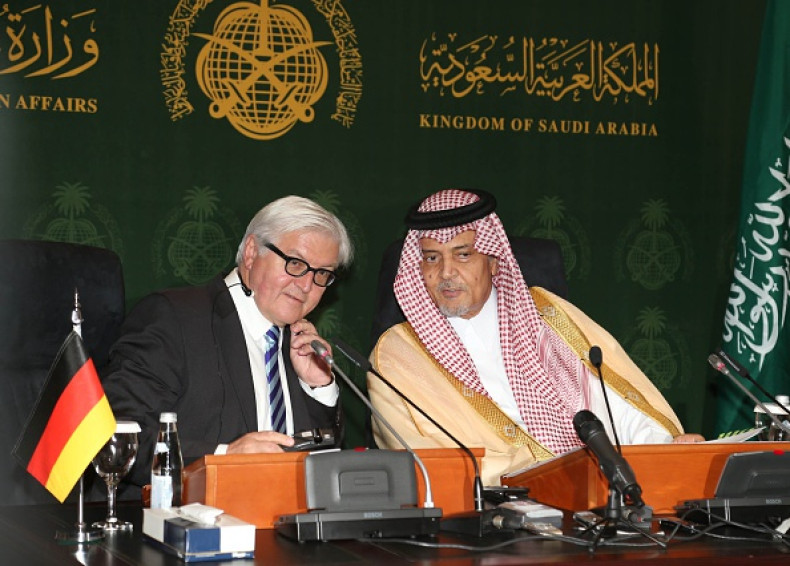 Saudi Foreign Minister Prince Saud al-Faisal has said that Iran must withdraw its "occupying" forces from Syria for the country to rid itself of the conflict in a joint press conference with his German counterpart Frank-Walter Steinmeier held in Jeddah on October 13, 2014.
"Our reservations are about Iran's policy in the region, not about Iran as a country or people. In many conflicts, Iran is part of the problem, not the solution," said Prince Saud.
Prince Saud condemned Shiite-dominated Iran for holding its forces in Syria for "fighting Syrians."
"In this case, we can say that Iranian forces in Syria are occupying forces," said Prince Saud before adding that these forces are assisting President Bashar al-Assad who he goes on to describe as an "illegitimate" leader.
Saudi Arabia supports the rebel groups that have been fighting to bring down Assad since March 2011.
Assad allegedly receives his military and financial aid from Iran.
According to the International Institute for Strategic Studies, Assad is also backed by Lebanon's pro-Iranian Shiite movement Hezbollah.
"If Iran wants to be part of the solution in Syria, it has to pull its forces from Syria. The same applies elsewhere, whether in Yemen or Iraq," added Prince Saud.
Iran is also accused of supporting Shiite rebels in Yemen, and since the overthrow of Sunni leader Saddam Hussein, Iran and Iraq have grown closer, bonded by Shiite Islam.