Iran: 'Strong Explosion' at Nuclear-Linked Parchin Military Site Leaves Two Dead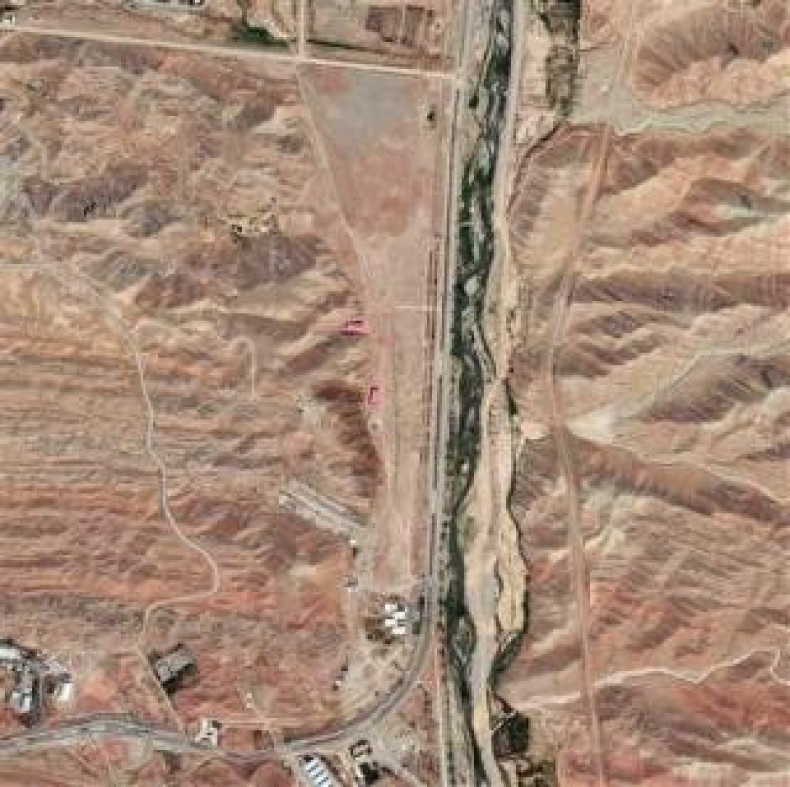 A fire at an explosives factory in Iran that has been connected to the country's nuclear programme has left at least two dead, according to official reports.
The incident at Iran's Parchin military site, which is located some 30km (19 miles) southeast of the capital Tehran, was described as being just a fire by the semi-official Iranian Students News Agency (Isna) and the official Irna news agency.
"Unfortunately, due to the incident, two workers of this production unit lost their lives," said an Isna statement, without elaborating further.
But a pro-opposition website, Saham, argued that the explosion that took place in the facility was so intense it caused the windows of buildings nine miles away to smash.
The UN nuclear watchdog, the IAEA, has long denounced suspect activities at the Parchin military base. The agency, which has failed to enter the complex since 2005 due to Iranian opposition, maintained that the Islamic Republic may have carried out explosives tests that could be useful to develop nuclear weapons.
Iran has denied that it is seeking a nuclear weapons capability and said Parchin is just a conventional military facility. Israel, citing high reliable information, recently said that Iran used Parchin as the site for secret tests of technology relevant to a nuclear weapon.
It said the tests may have occurred after the 2000-2001 construction of a "nuclear weaponisation test site" at Parchin. "It is important to emphasise that these kinds of tests can have no 'dual use' explanation, since the only possible purpose of such internal neutron sources is to ignite the nuclear chain reaction in nuclear weapons," the Israeli statement said.
Western officials fear that Iran used to conduct experiments with explosives at the site and is now seeking to cleanse the compound of evidence.
Iran is holding negotiations with Western powers to agree on a permanent deal over its nuclear industry.