Iran: Ghoncheh Ghavami Begins Second Hunger Strike in 'Appalling' Jail Sentence over Volleyball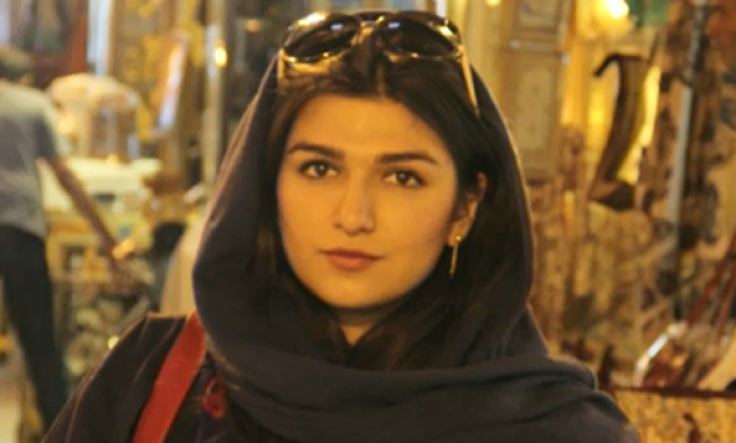 A British-Iranian woman jailed for trying to watch a volleyball game in Iran has gone on hunger strike for a second time in protest at her treatment.
Law graduate Ghoncheh Ghavami, 25, has refused to eat or drink since last weekend, after she was jailed for a year in a case branded "appalling" by Amnesty International.
Ghavami was accused of spreading "anti-regime propaganda" by the hard line government and had already spent months behind bars, since her arrest in June.
She previously spent two weeks on hunger strike and her family claim she spent more than five weeks locked up in solitary confinement.
Her brother Iman Ghavami said: "She's been on hunger strike from Saturday. She's not eating any solid foods and she's not drinking any liquids."
He said Ghavami's jailing was invalid because the deadline had passed for sentencing her. No reason for Ghavami's jailing has yet been provided.
"The case is in limbo", Iman said. "I don't understand why they don't want to issue the verdict when they have made the decision.
"It's quite concerning for us. They have no legal basis to have her detained."
Ghavami got in trouble with the Iranian authorities after trying to get in to volleyball match in Tehran from which women were banned, to protect them from "lewd behaviour."
She was convicted at a secret trial after spending months behind bars.
Concerns have also been raised by the British Foreign Office on multiple issues, from grounds for the prosecution, due process at trial and her treatment in jail.
Iran's prison network is in the spotlight for alleged harsh conditions and mistreatment of prisoners. Amnesty International has demanded an investigation in to alleged brutality, while a freed American has described being treated "like an animal" in jail.
© Copyright IBTimes 2023. All rights reserved.