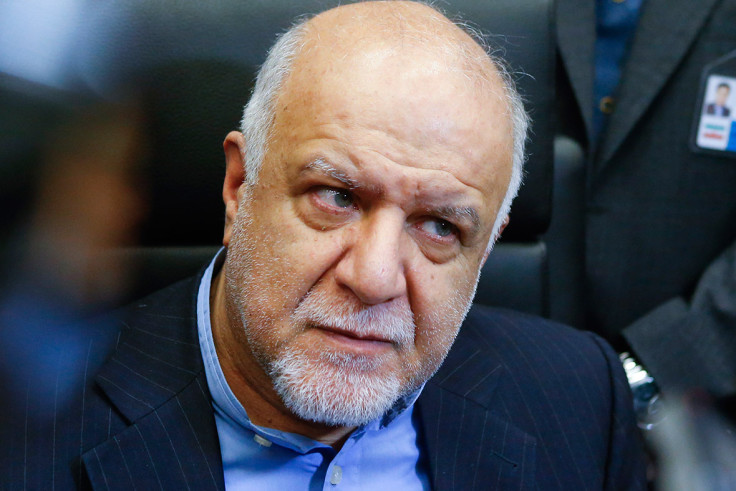 Iran has ruled out the suggestion that it agree to a freeze in oil output, its oil minister calling the idea "a joke". Bijan Zangeneh spoke at an energy expert panel in Tehran following the suggestion by Saudi Arabia that major oil-producing countries were not doing enough to freeze output in order to stabilise crude prices – comments seemingly aimed at Iran.
He said: "Some countries that are producing above 10 million barrels per day [bpd] have called on Iran to freeze its production at one million bpd," Al Bawaba reported. "This is more like a joke that they tell us they would freeze their production above 10 million bpd and that we should also in turn freeze our production at one million bpd."
His comments appear to be a direct reply to Saudi Arabia, which has changed its tune on freezing oil output after appearing earlier in February to say both the Kingdom and Russia – the world's two largest producers of oil – had agreed to freeze output if Organization of the Petroleum Exporting Countries (Opec) and non-Opec producers did so.
However, Saudi Arabia Oil Minister Ali al-Naimi stated on 23 February that this would not be happening as there would be no point in attempting coordinated output freezing if other major producers were not also doing so. "It's not going to happen. [There is] no sense wasting our time seeking production cuts," Naimi said.
"Let me say for the record, we have not declared war on shale or on production from any given country or company. It is a simple case of letting the market work. It sounds harsh but it is the most efficient way to rebalance markets. Cutting low-cost production to subsidise higher cost supplies only delays an inevitable reckoning."
Not only has Iran made no plans to freeze output, it is ramping it up following the cessation of sanctions on the Islamic republic now allowing it to export more.
It also comes amid the heightening of tensions between Iran and Saudi Arabia following the kingdom's execution of popular Shia cleric Nimr al-Nimr on 2 January and subsequent severing of diplomatic ties between the nations.