Iranian Airlines is planning to procure 20 Japanese aircraft, with a deal expected to be finalised in December when a delegation from Tokyo is scheduled to visit Tehran for the purpose. The jets will be acquired through a lease-purchase contract, an Iranian minister said.
Asghar Fakhrieh Kashan, deputy minister for international affairs at the ministry of road and urban development, said the 100-seat Mitsubishi Regional Jet (MRJ), manufactured by a unit of Japan's Mitsubishi Heavy Industries, will be purchased as part of the deal for Iranian domestic carrier Aseman Airlines.
The minister said as the Iranian carrier operates in the domestic and provincial flight sector across the country, the MRJ remains a viable option, Iran's Mehr News Agency reported. He added that a second working group will pursue negotiations in Tehran in December.
Iran has already signed a $27bn (21bn) draft agreement with Airbus for the purchase of 118 jets. These include 45 A320 single-aisle aircraft, 45 A330 wide-bodied aircraft, 16 A350 twin-aisle aircraft, and 12 A380 jets, the news agency reported.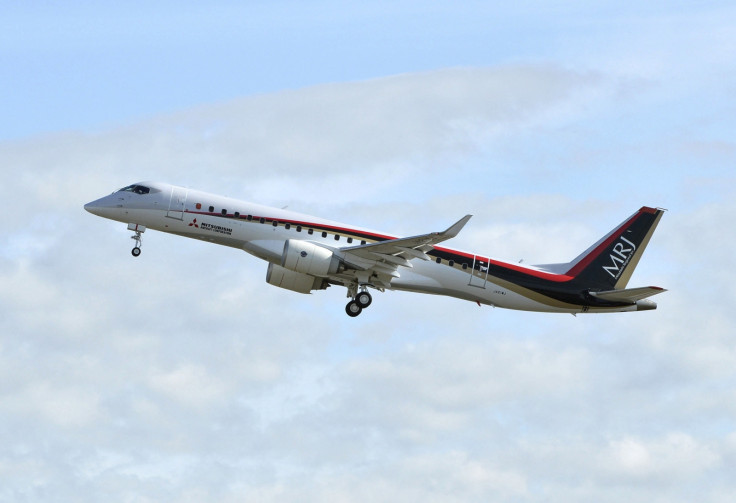 Kashan said the country was in talks with several aircraft manufacturers to strengthen its domestic fleets. Iran wants to buy small ATR aircraft in order to "activate and economise numerous small airports inside the country", the minister said.
Reuters reported that Iran has signed draft deals with Boeing and Airbus worth around $50bn for the purchase of about 200 new aircraft. These deals have been possible because of the lifting of sanctions against Tehran following the nuclear agreement.
ATR is a French-Italian aircraft manufacturer headquartered in France and is a subsidiary of the French Airbus Group. The company primarily manufactures the ATR 42 and ATR 72 aircraft.