Iran test-fired a medium-range ballistic missile on Sunday (29 January), which could be in violation of the United Nations resolution banning the country from conducting tests of missiles capable of carrying nuclear warheads.
However, the test reportedly failed as the Khorramshahr medium-range ballistic missile exploded after flying 600miles from the Semnan test site – about 140 miles east of Iranian capital of Tehran, US officials told Fox News.
The White House confirmed it was aware of the missile test. Press secretary Sean Spicer said: "We're looking into that. We're aware that Iran fired that missile. We're looking into the exact nature of it, and I'll try to have more for you later."
According to Reuters, US Senator Bob Corker, who is also the chairman of the US Senate Foreign Relations Committee, condemned Iran on Monday (30 January) for conducting the test. He would now work with other lawmakers and President Donald Trump's administration to hold Iran accountable if the country violated the UN nuclear deal.
The missile test also coincided with French Foreign Minister Jean-Marc Ayrault's visit to Iran.
The minister reportedly said that France would act as defender of Iran's nuclear deal because it was in the "common interest" that the 2015 nuclear deal was obeyed.
He added that Iran had "largely" honoured the deal's terms so far, but also tested the spirit of the agreement by carrying out several ballistic missile tests in 2016.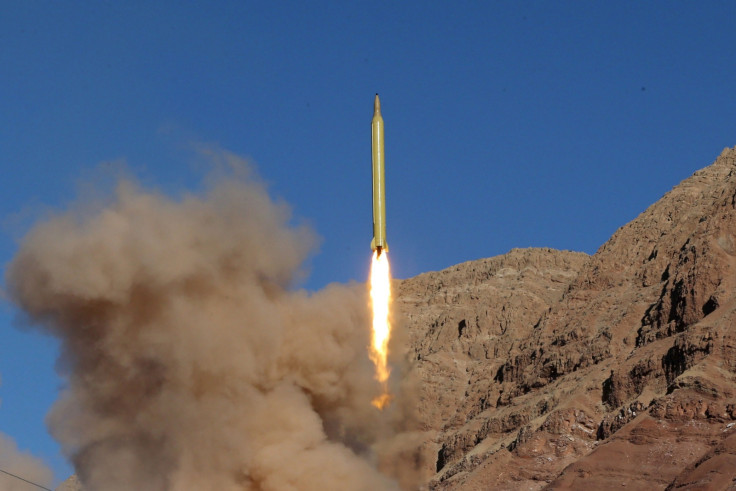 Meanwhile, Iran reacted strongly after Trump banned immigrants from seven Muslim-majority nations, including Iran. Tehran has threatened of a similar travel ban on Americans in reply to Trump's executive order.