Saudi Arabia amassing ground forces near Yemen border amid clashes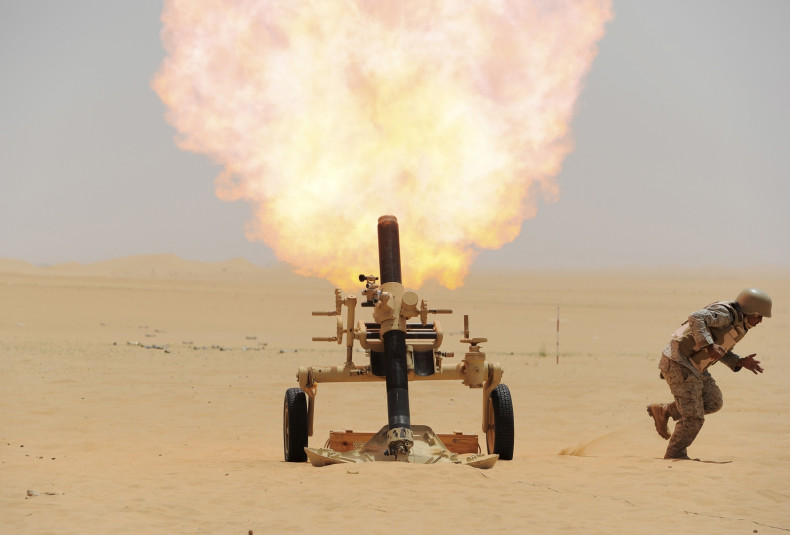 Saudi Arabia is amassing ground troops, called "strike force", near its border with Yemen amid escalating clashes in the region.
Columns of army tanks are also being mobilised in the region, television pictures show.
Saudi authorities have not yet officially commented on the strength of the troops but said reinforcements capable of fighting in rugged mountains are being deployed.
The forces are being moved amid the looming five-day humanitarian truce, which was proposed by Saudi Arabia and later agreed by the Shiite Houthi rebels.
Al Arabiya Hadath TV described the deployment as the "the arrival of reinforcements from the strike force to the border".
Troops and tanks are moving to the border following intense artillery and rocket attacks in the border region. Saudi forces are thought to have fired more than 150 rockets in Yemen's Saada and Hajjah provinces in the past few hours, alongside air strikes by the coalition forces.
According to a Saudi count, at least 11 people have been killed in Houthi mortar attacks over the last week. Local reports suggest a school and a residential area in Saudi territory also came under rebel attack.
Meanwhile, the Houthi militia have claimed the missing Moroccan fighter jet, which was participating in the air strikes on behalf of the Saudi-led coalition, was shot down by local tribesmen. Pictures claiming to show the remains of the aircraft have been posted on Twitter by the Yemeni rebels.