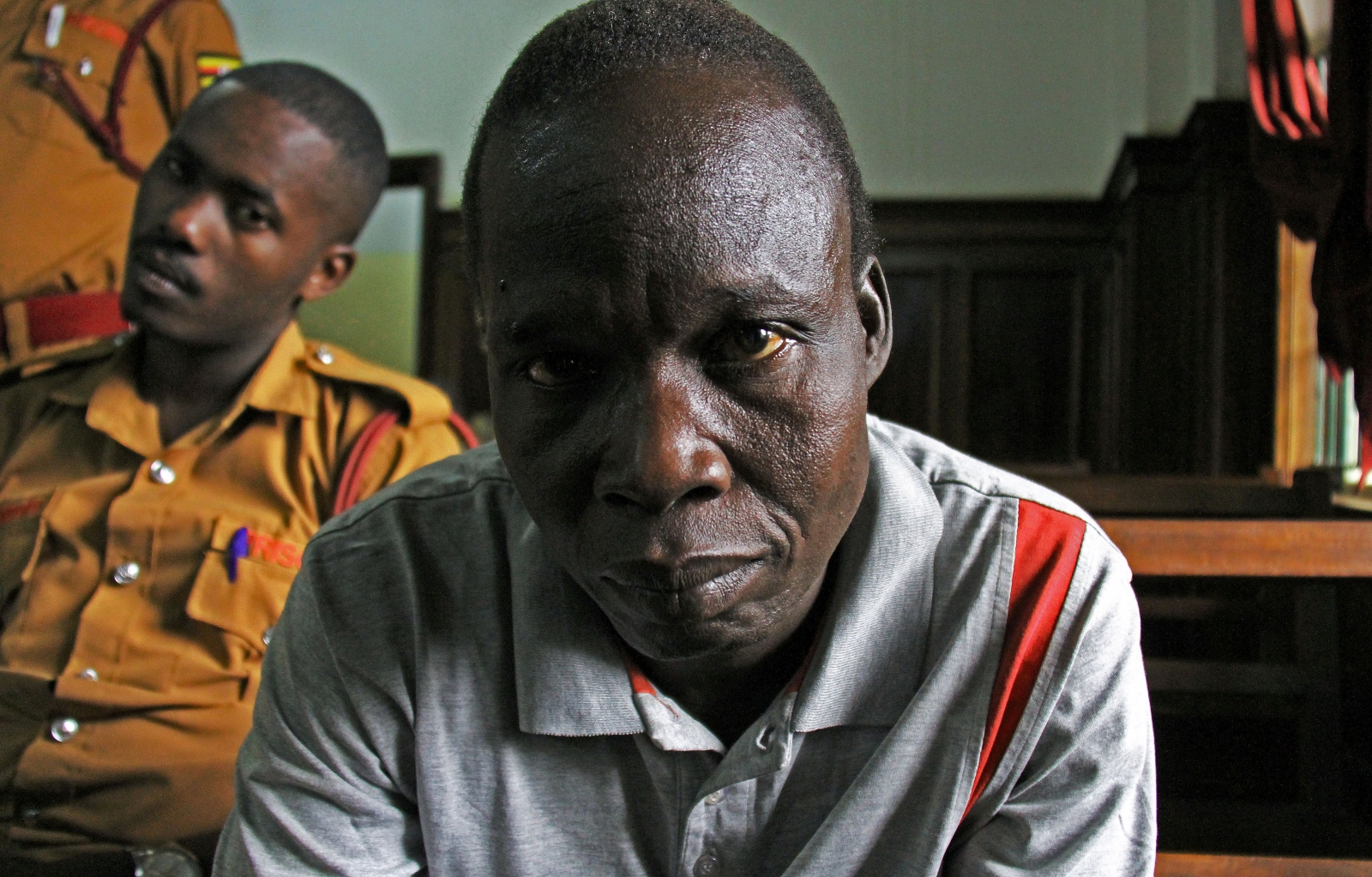 For the first time, a former member of Ugandan rebel group Lord's Resistance Army (LRA) has appeared in an Ugandan court.
Led by the Ugandan warlord Joseph Kony, the rebel group has committed human-rights violations against civilians for nearly three decades, abducted tens of thousands of children for use as soldiers and sexual slaves, and killed and maimed people across Uganda, the Congo, South Sudan, and the Central African Republic (CAR).
While the process began in 2010, the trial of LRA former colonel Thomas Kwoyelo is the first domestic war crimes case in Uganda, and the first LRA prosecution.
In a new stage in his trial, Kwoyelo appeared on 1 February before the court in the capital, Kampala, for the start of the preliminary hearings. His rebellion is accused of killing thousands of people in Uganda and abducting an estimated 65,000 children to serve as forced labourers, porters, fighters, war wives, and sex slaves,
Kwoyelo is indicted on 93 counts including murder, rape, defilement, destruction of crops and property, recruitment of children as soldiers and other crimes against humanity which were allegedly committed during the 20 years of political insurgency in northern Uganda.
Kwoyelo was himself kidnapped three decades ago by the armed group which he only left in 2009.
Quoted by RFI, the former commander who never finished elementary school referred to his meagre academic background, saying: "I'm not really impressed (by the trial process). But I do not really understand what's going on. I have not studied and I do not know the law to know exactly what is going to happen in this court. I do not know, I'm just waiting for what the court is going to say."
"I do not have much to say, but I have been in court for a very long time, and in prison. The trial is never-ending and what affects me the most is that I have been detained for so long," he told court.
The judge postponed the hearing.
Kwoyelo's hearing comes a week after a former LRA member testified before the International Criminal Court (ICC) during the trial of one of the LRA's most feared commanders, Dominic Ongwen, who faces 70 charges of war crimes and crimes against humanity.