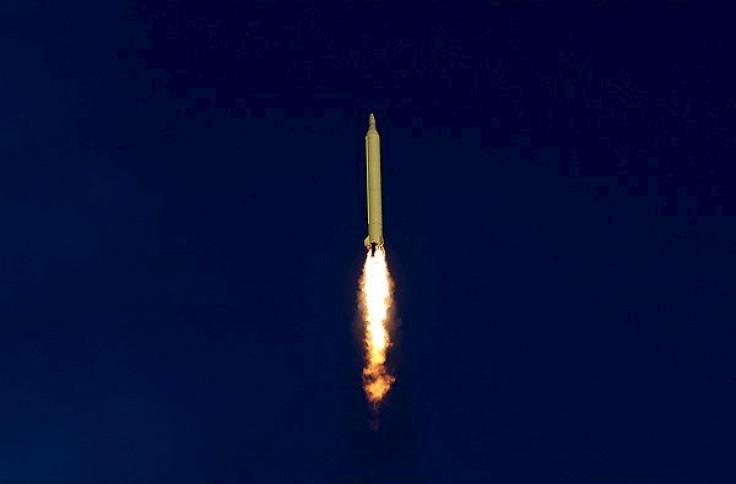 The US has accused Iran of firing a ballistic missile capable of reaching Israel in the third such test since a nuclear deal was signed in January of this year. The landmark deal between Iran and world powers was agreed in July 2015.
Iranian officials gave mixed messages about the missile launch, which is believed to have been carried out two weeks ago. The deputy chief of the armed forces reported a near-perfect missile test at 1,243 miles, but the defence minister said the missile had no such range.
If the long-range missile test did indeed take place, the US would no doubt investigate whether or not the firing of the missile – capable of reaching US troops in the region – violated the nuclear deal and attached resolutions regarding weapons testing.
"Iran has to abide by UN resolutions with regard to ballistic missiles tests, and if they have violated or not been consistent with those resolutions, that clearly would be a concern for us," Pentagon Press Secretary Peter Cook told Fox News.
Two prior missile tests have been carried out by Iran since the beginning of the year, one of which involved the firing of missiles engraved with a phrase translating as 'Israel must be wiped out'.
At the time of the previous missile test in early March, Iran was not found to be in breach of sanctions, with diplomats from six countries involved in drawing up the nuclear agreement stating technically the Islamic Republic had not broken the terms of the deal.
Despite speculation that the UN Security Council may issue a warning or reprimand to Iran following the previous tests, it has thus far failed to do so, although pressure would no doubt come from the US for some action to be taken if indeed the missile tests were carried out.