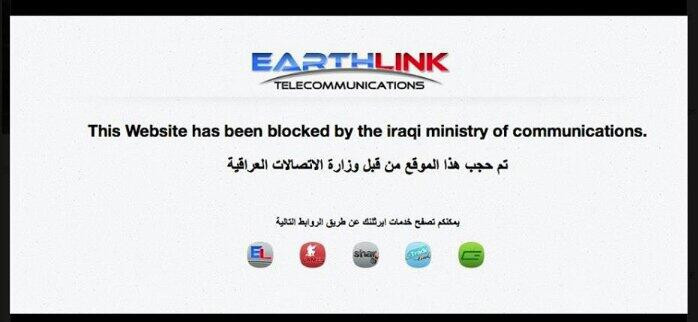 Iraqis have started using the Whisper app to circumvent the government ban on social media in their country.
The app, launched in 2002, allows users to send messages anonymously.
One Whisper user wrote: "All social media were stopped in Iraq and my only escape is Whisper."
When reached by Whisper, the user said, "People are just ready because for us this is normal life but the bad is turning worse."
Several other Whisper users took to the service to share their frustration about the escalating violence in their country.
"All the news are conflicted so we can't really tell," another user wrote.
"I need a boyfriend to cuddle with, before I get killed in a bomb," another one said.
The social media ban followed the insurgence of Islamic State of Iraq and the Levant (Isis) which seized Iraq's second largest city of Mosul, displacing hundreds of thousands of people.
The Iraqi government justified the social media ban by claiming that the Sunni insurgents would use social media to organise their uprising.
Isis is renowned for its social media use. The group recently tweeted the picture of a decapitated man with the comment: "This is our ball. It's made of skin #WorldCup."
In a video posted on social media, the group is seen deliberately shooting at motorists and pedestrians.
Isis, whose aim is to overthrow the current government in Iraq, imposed a strict set of Sharia laws on the citizens of Nineveh province, urging leaders not to "work with [the Iraqi] government and be traitors".
The Iraqi government has appealed to the international community to help fight the terrorists.
Iran's president Hassan Rouhani expressed his support to Iraq and sent some 2,000 troops to help the fight against Isis.
Iranian Shia leader and cleric Muqtada al-Sadr arrived in Iraq to provide assistance.
US' President Barack Obama ruled out sending troops back into Iraq and said Washington is considering "launching drone strikes" against Isis, the BBC reported.
The UK vowed to send £3m in humanitarian aid to the Iraqis forced to flee their homes following the fall of the city to Isis.
Meanwhile, thousands of Iraqi civilians are joining government forces to fight against the insurgents.