UK offers £3m in emergency aid to Iraq.
Iranian president Hassan Rouhani says Iran is ready to support Iraq and sends some 2,000 troops to help fight Isis.
Barack Obama rules out troops on the ground but will take several days to "review options" as military action remains on the table.
Iraqi PM Nouri al-Maliki addresses the nation, saying that his administration must eliminate Isis within not "days, weeks and months" but "within hours".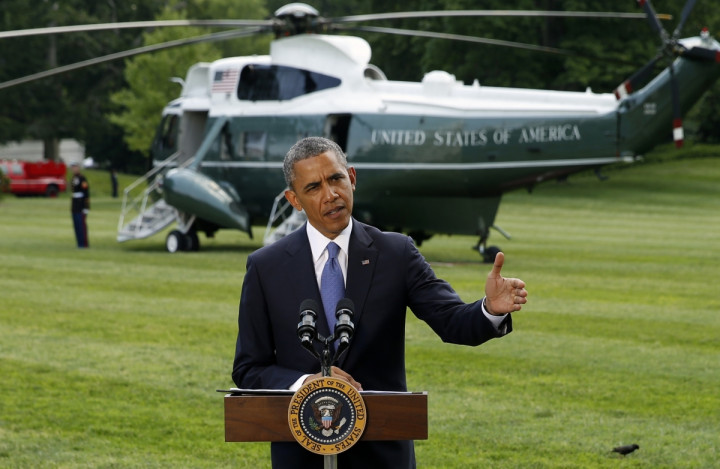 13.46 Shia leader and cleric Moqtada al-Sadr arrives from Iran to mobilise Sadrists against Isis insurgents.

12:41 Iran assists the Iraqi government in its battle against extremist Sunni insurgents, sending 2,000 troops to Iraq in the past 48 hours to help tackle the jihadist insurgency, the Guardian reports.
12:19 Iraqi forces find burned bodies of 12 policemen in recaptured town of Ishaqim, north of Baghdad, AFP reports.
11:45 The UK announces it will send £3m in emergency aid to Iraq.
11:40 Isis tweet picture of a beheaded man with the comment: "This is our ball. It's made of skin #WorldCup."
11:30 Arabian news outlet Al Arabiya has reported that the Maliki administration has threatened to shut down their Baghdad office. There are also reports that the BBC has been openly criticised by the Iraqi government for their reporting.
11:15
11:06
11:02
10:57 At least 30 people have been killed in "arms market blast" in Syria by Sunni insurgents Islamic State of Iraq and the Levant (Isis), Syria TV has reported.
10:53 Militants from the jihadist group Islamic State of Iraq and the Levant (Isis) have executed at least 15 civilians, including six children, in the northern Syrian village of al-Taliliya, according to Human Rights Watch.
10:48 Yesterday, police and residents of Dhuluiyah, 90 miles north of Baghdad, expelled Isis militants from the area, according to witnesses.
"Residents are now firing into the air" in celebration of their removal, witness Abu Abdullah told AFP.
10:22 "I cannot say it will take days, weeks or months. We need to do it the sooner the better. We need to do it within hours. Because this is our country and we cannot feel safe without beating them." - Maliki.
10:19 "If someone is talking today about an Iraq that will be defeated? No.Iraq will never be defeated. We are a brave people. The whole world is supporting the Iraqis. The whole world is listening to Iraqis. The whole world is appreciating our efforts.
"They are a threat not only to Iraq but also to the whole region. And even to those who supported them with money and weapons." - Maliki.
10:18 "They need not to understand that we are weak. We are not sectarian. We will fight as a nation. We will never be sectarians like they want us to be. We will talk the language of justice, we will talk the language of freedom, we will talk the language of all Iraqis regardless of their sect." - Maliki.
10:17 "Those ISIL elements have given an incentive to the army and to Iraqis to act bravely." - Maliki.
10:16 Al-Maliki is addressing the Iraqi people.
10:05 Iraqi Prime Minister Nouri al-Maliki has said that "the cabinet granted the prime minister, the commander-in-chief of the armed forces, unlimited powers" to combat the insurgents, in a statement on his website.
The move comes after a vote to grant al-Maliki emergency powers did not go ahead as not enough MPs turned up for the vote.
09:56 Reports are circulating that the Iraq interior ministry website has been inaccessible this most of this morning. This comes after YouTube, Facebook, Twitter and Google were blocked in some parts of the country yesterday.
09:48
09:41 Iranian President Hassan Rouhani has said that Iran could cooperate with the United States and Iraq to halt Isis' charge towards Baghdad if he saw evidence of Washington tackling "terrorist groups in Iraq and elsewhere".
"We all should practically and verbally confront terrorist groups," hetold a press conference live on state television.
09:23 Welcome to IB Times UK's live coverage of the ongoing Iraq Crisis.