Iraq Crisis: Isis 'Close to Realising Sunni Caliphate'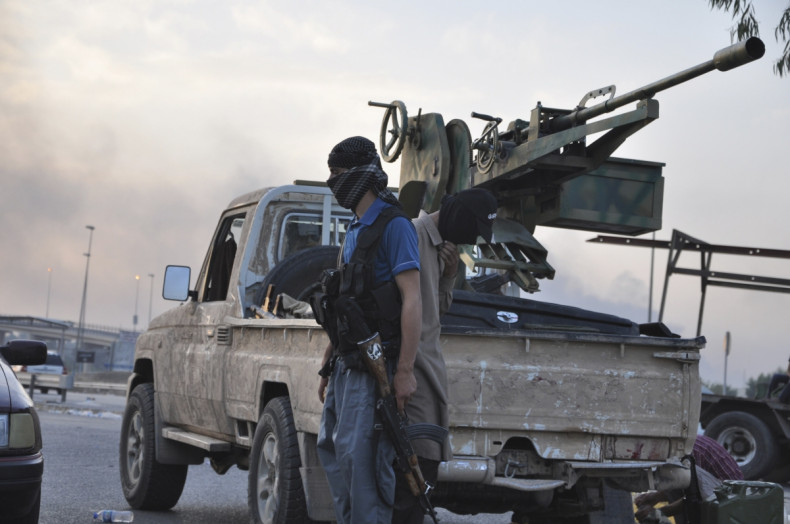 The Sunni insurgency has carved out a vast territory in Iraq and Syria that may allow jihadists to realise their long-sought dream of a Sunni Caliphate in the Middle East, according to experts.
Militants from the Islamic State of Iraq and the Levant (Isis) consolidated their control over northern Iraq seizing the flashpoint town of Dhuluiyah and the nearby Muatassam area, just 56 miles (90km) from Baghdad.
With Sunni militants closing on the Iraqi capital and their parliament failing to vote on the state of emergency requested by prime minister Nouri al-Maliki, the unprecedented offensive may pave the way for the creation of a Sunni enclave in between Syria and Iraqi Kurdistan.
Isis's spokesman, Abu Mohammed al-Adnani, revealed that the group has set its sights on Baghdad and the southern cities of Karbala and Najaf, which hold two of the holiest shrines for Shia Muslims. Isis attacked Mosul with 150 vehicles armed with mounted crew-served weapons and between 500 and 800 troops. But with the jailbreaks in Mosul and Tikrit and the help of Baathist officers, the number of insurgents have swelled.
"The ambition is clearly Baghdad but they are in theory not capable of controlling a whole state," Robin Simcox, Henry Jackson Society research fellow and expert on terrorism, told IBTimes UK. "But they are gaining momentum on the ground. If they get Baghdad, at that point other forces in the region may get involved such as Iran, who does not want to lose an important ally."
What will happen next will depend largely on what the Iraqi army does next, in terms of holding the ground in the capital, according to The Soufan Group. "Just as there is little probability Isis will remain in control of Mosul, there is little probability of Isis taking over the Shia-dominated capital," it said in a press release.
The jihadists are nonetheless enjoying "something as powerful as weapons and money: momentum and a sense even if fleeting, of inevitability".
The crisis has been complicated by reports that former Baathist military officers from the era of executed Saddam Hussein, may have joined the Sunni insurgency.
"Nothing can fully explain the collapse of Iraqi forces," said Simcox. "The Iraqi military was strong on paper after years of US training but crumbled due to low morale, sectarianism, and lack of loyalty to Maliki."
The widening insurgency has raised international concerns in Iraq's powerful neighbour, Iran. President Hassan Rouhani warned on a televised address that Tehran would combat the violence and terrorism of Sunni extremists in Iraq. US officials said they are weighing up ways to help the Iraqi government, following reports that the Obama administration repeatedly refuted a secret request from Maliki to carry out air strikes on Isis.
But attention is now focused on the prime minister, who has been accused of centralising power within his own circle and disenfranchising Sunnis out of political power. His increased authoritarian rule has fueled the Sunni insurgency, according to experts.
"Maliki needs to make significant changes, such as trying to take back the Sunni tribes - if they can be retaken back - for manpower and then arm them," Simcox said. "But that's something Maliki is very reluctant to do, for fear they may turn arms against them. Unless there is a quick turnaround, a military reversal, Maliki has to start making deals and concession, something which he hasn't done for the past four years."
"It's not a caliphate yet, but that's as close to a caliphate as jihadis ever manage to get," he said.