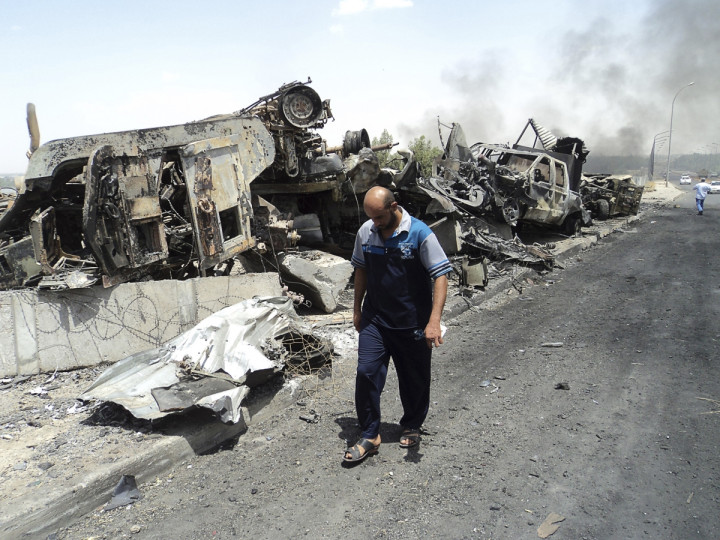 Sunni fighters from the Islamic State of Iraq and the Levant (Isis) have captured a religiously mixed town in northern Iraq close to the Syrian border, according to local reports.
The mayor of Tal Afar, Abdulal Abdoul, said his town, situated some 420 km northwest of the capital Baghdad, was taken by Isis fighters just before dawn.
Tal Afar has a population of some 200,000, mostly ethnic Sunni and Shia Turkmen.
Earlier, Turkey\'s Deputy Foreign Minister Naci Koru said Tal Afar was very important for Turkey \"because our Turkmen brothers live over there\".
Prime Minister Recep Tayyip Erdogan said the developments in Tal Afar \"are something that cannot be underestimated\". He also warned against a sectarian war in Iraq. \"The issue has gone beyond a matter of Isis elements. The offensive could go sectarian clashes, maybe to sectarian war,\" he said.
The development came after the US government announced that it was decreasing staff at its embassy in Baghdad for the first time since the US-led invastion in 2003.
Citing the \"ongoing instability and violence in certain areas\", a State Department statement said the embassy will also increase the number of security personnel deployed at the heavily guarded mission. A separate Pentagon statement said \"a small number\" of Defense Department personnel were being sent to augment security at the facility.
The fall of Tal Afar comes after Sunni militants from Isis captured Iraq\'s second-largest city, Mosul, and Tikrit, Saddam Hussein\'s hometown, in a lightening offensive.