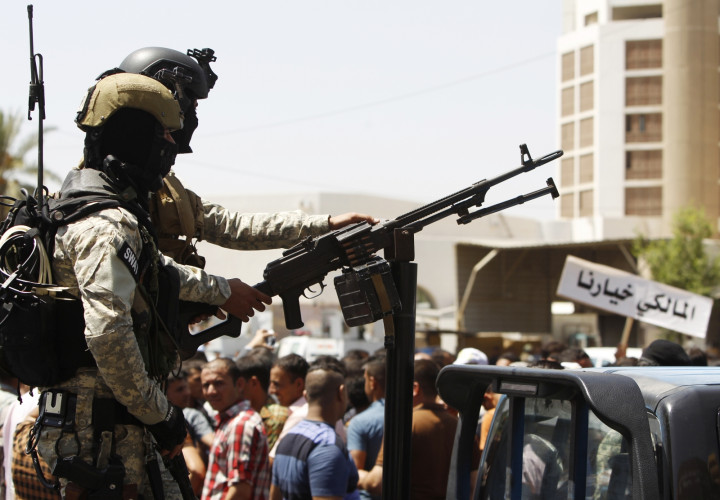 Iraqi leader Nouri al-Maliki continues to strike a defiant note in spite of the decision by President Fuad Masoum to install Haider al-Abadi as the new prime minister.
Stoking a new power struggle in Baghdad, Maliki has refused to step down, saying the move to replace him is a "dangerous violation" of the constitution.
"We will fix the mistake," Maliki said in a televised address, adding: "Look at the side which the American administration supported."
"I want to reassure everyone that don't worry, everything that happened today is meaningless and we will still be here. I urge all the Mujahedeen army fighters and volunteers not to worry."
Brushing aside Maliki's bid to cling to power, Masoum called on Abadi, who was nominated by the Shiite National Alliance, to form a new government in Baghdad.
Maliki, widely seen as a polarising figure even by Iraq's allies, has deployed troops and security forces loyal to him in Baghdad streets.
Maliki will remain caretaker prime minister until the new administration takes over within the next 30 days.
Welcoming the Iraqi president's move to name the new premier, US President Barack Obama, speaking from his holiday retreat in Martha's Vineyard, said: "The only lasting solution is for Iraqis to come together and form an inclusive government. This new leadership has a difficult task to regain the confidence of its citizens by governing inclusively and taking steps to demonstrate its resolve."
Obama said he had spoken to Abadi and urged him to form the new government quickly in order to address the growing threat posed by the advancing Sunni insurgents of the Islamic State.
The United Nations, France and Turkey have also hailed the latest move by Masoum to name Abadi as the new premier.