Iraq Crisis: RAF Abandon Humanitarian Aid Drops to Mount Sinjar Refugees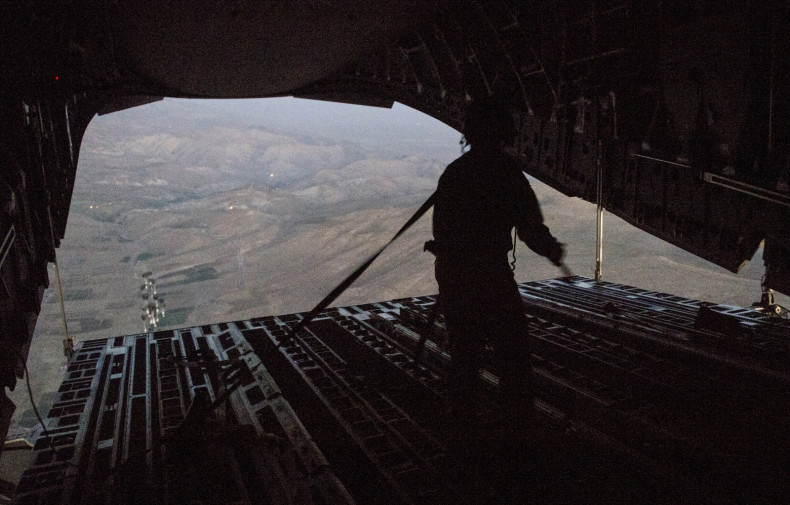 An RAF plane was forced to abandon an aid drop to Yazidi refugees in Iraq as too many people turned up to receive the water and other supplies.
An RAF C130 transport plane had to abandon the aid mission at the drop zone in Mount Sinjar as there was not enough space to parachute the supplies in for the Yazidi community trapped on the mountain by Islamic militants.
The RAF said they "made the right decision" to abort the mission as they feared the containers would hit the desperate refugees crowded beneath the plane.
An RAF spokesman said: "The ongoing effort to get badly needed supplies to displaced people in northern Iraq continues.
"The safety of the Yazidi community is paramount; with a number of people at the drop sites this morning, the crew made the responsible decision not to carry out the air drop to ensure that the lives of those in the area would not be put at risk.
"We plan to deliver the next drop as soon as possible."
Downing Street confirmed the UK is "looking to step up deliveries of aid" to those displaced on the mountain by the Islamic State, formally known as Isis.
A spokesperson added: "We sent one C130 delivering aid overnight Saturday into Sunday, we sought to make a further delivery last night, but the situation in the mountain is such people were coming towards the plane.
"We were not able to carry out that aid drop because we were concerned that we could not put lives at risk. That highlights the challenge of delivering aid drops in this way."
Britain has already supplied the Yazidi religious minority with 1,200 reusable water containers and 240 solar lanterns which can be used to charge mobile phones as part of the humanitarian aid effort.