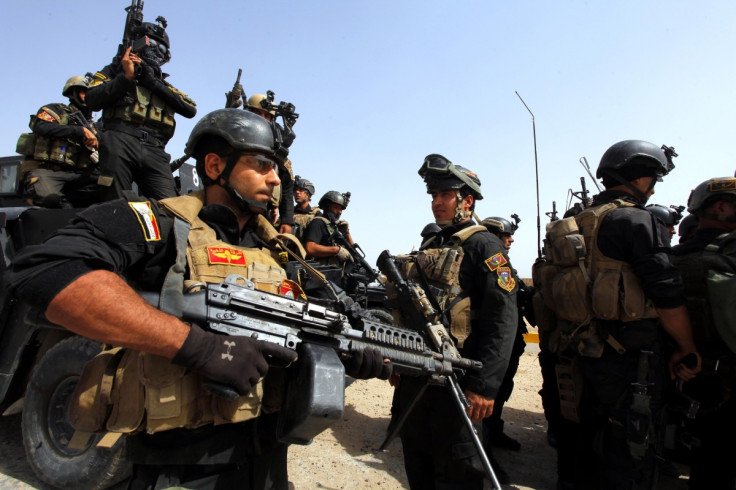 Islamic State of Iraq and the Levant (Isis) and other Sunni insurgents are planning an assault on Baghdad, with sleeper cells planted around the Iraqi capital set to rise at "Zero Hour" and strike from within.
Senior Iraqi and US officials have confirmed that Isis is planning an assault on the capital utilising co-ordinated suicide blasts, with estimates of 1,500 Sunni sleeper cell members already hiding in western Baghdad and 1,000 more on the outskirts of the city.
"We are ready. It can come any minute," a Sunni sleeper cell member told Reuters. "We will have some surprises."
The man, known only as Abu Ahmed, said that he had been working as a labourer in the city while sending intelligence to his group of Sunni militants and that the attack would come soon.
Abu Sa'da, an Isis fighter based in Mosul, told Reuters by phone that he and his comrades "will receive orders about Zero Hour" with the group in contact with cells in the city by email.
The militants' aim is to breach the US-made "Green Zone" -- a heavily-fortified four square mile precinct in the city centre where the Iraqi government resides -- according to a high-level Iraqi security official.
"There are so many sleeper cells in Baghdad," the official said. "They will seize an area and won't let anyone take it back... In western Baghdad, they are ready and prepared."
Iraqi President Nouri al-Maliki's regime said that it is rounding up as many sleeper cell members as it can detect before any such attack takes place and has spies strategically located.
"We have ample security plans. The sleeper cells are not only in Baghdad but in all other provinces and they are waiting for any chance to carry out attacks," the prime minister's military spokesman, Lieutenant-General Qassim Atta, said.
"We keep those cells under careful and daily scrutiny and follow up. We have arrested some of them. We have dispatched intelligence members to follow up those cells closely and we have special plans to counter their activities."
Isis' lightning charge through Iraq, which has seen the group capture large swathes of the country's northern regions, has been aided by a network of Sunni connections, specifically Izzat Ibrahim al-Douri's Naqshbandi Army.
While the militants' surge through the country has focused on controlling Sunni areas, Baghdad is a majority Shiite city with stronger fortification than the captured cities of Mosul and Tikrit, meaning any assault would prove a huge task for the Sunni coalition.