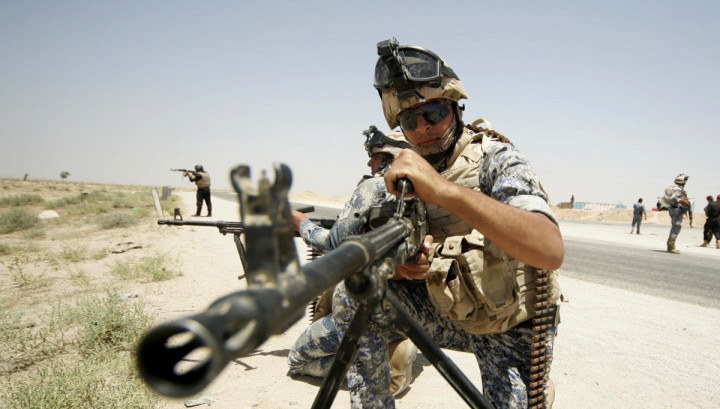 Islamic State (also known as Isis) militants have seized the strategic Hit military base in the predominantly Sunni Anbar province forcing Iraqi military to retreat after heavy fighting.
Iraqi commanders told local media that the withdrawal from Hit camp, some 150km west of Baghdad, was a tactical retreat that will allow them to re-organise in order to start a military operation to liberate the city.
In an online statement, Islamic State (IS) declared the fall of the Hit camp and the seizure of loads of weapons, ammunition and tens of armoured vehicles.
Only one military base in the Anbar province, Ayn al-Asad, remains in the hands of the Iraqi military.
Despite US-led air strikes against them, the jihadist group has made substantial gains in the western Anbar province in recent weeks.
IS captured Fallujah in January and has since expanded its hold in the area. In September the group renewed its offensive and is now in control of more 80% of the province, Iraqi officials said.
During its advance, in September IS seized the Iraqi military base of Camp Saqlawiyah 45 miles (70km) west of Baghdad amid claims that the government failed to provide adequate support to its troops stationed there.
Earlier this month, IS captured Hit, Anbar's fifth largest city, and is now threatening the nearby al-Asad airbase. The strategic town of Ramadi, which has seen intense fighting in recent days, is reportedly about to fall.
Security experts said that once in full control of the province, Islamist militants might be able to strike targets in the capital Baghdad.