Iraqi civilians fled the city of Mosul under red skies, as a heavy sandstorm raged through al-Samah neighbourhood on Friday (2 December).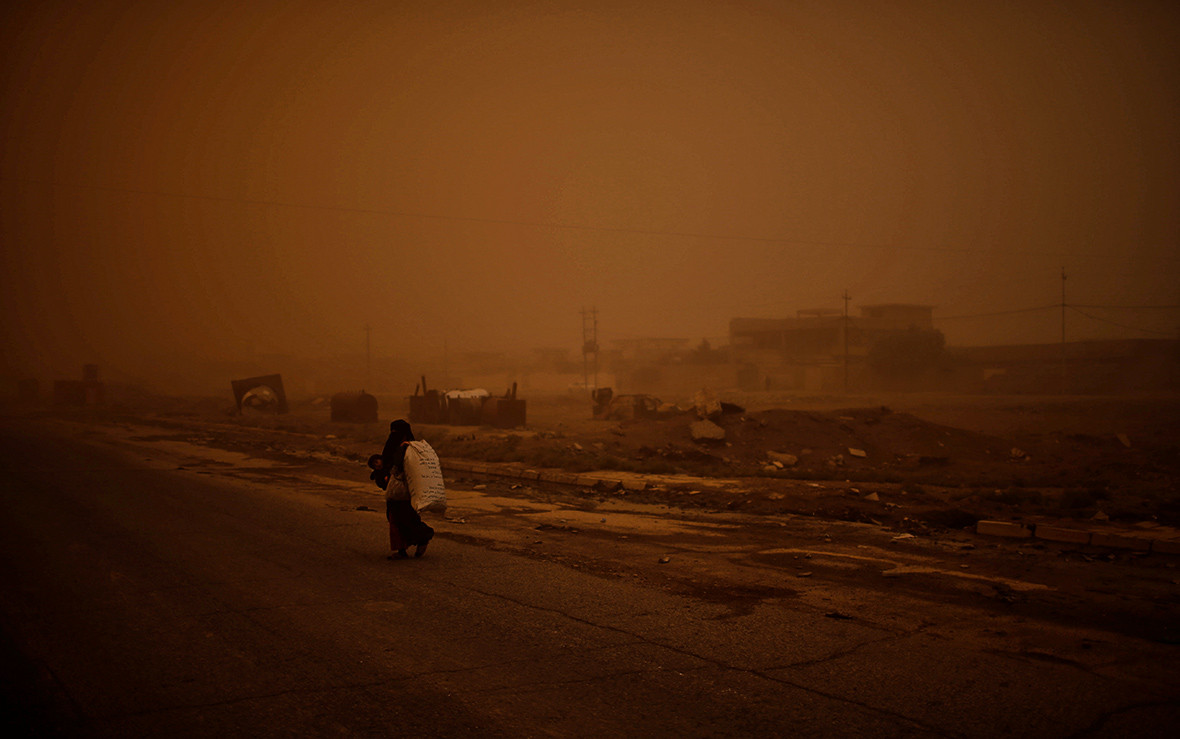 Weather conditions have not prevented those desperate to leave from doing so. Photos show people shielding themselves from the sand as they battled through the harsh winds, headed for trucks that would take them to camps for the internally displaced. The cloudy skies acted in favour for the militants as they hindered air strikes and blurred the vision of Iraqi forces.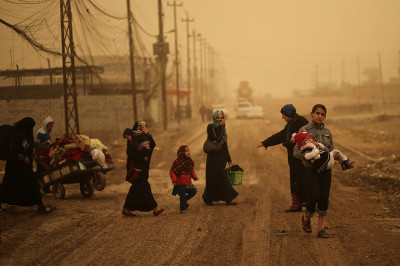 The Iraqi government's assault to retake the northern city of Mosul could take months. It has prompted more and more civilians to flee. Some 70,000 people have been displaced so far. Iraqi special forces fighting Islamic State militants on the eastern side of Mosul have retaken 19 neighbourhoods from the extremist group since the battle began. There are an estimated one million residents who remain inside the city, which has slowed down the campaign's progress, with the Iraqis and their allies in a US-led coalition avoiding the use of overwhelming power to protect civilians.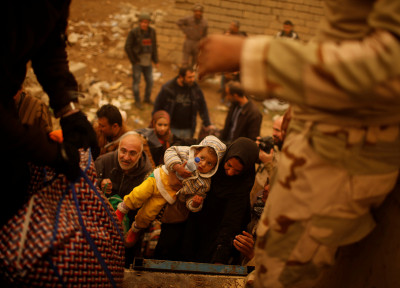 Yet the longer the conflict drags on, the more civilians will suffer as they are also exposed to violence from the militants bent on crushing any opposition to their rule. Provisions are low; water has been cut to 650,000 people – 40% of the total residents in the city – after a pipeline was hit during fighting. The International Committee of the Red Cross (ICRC) is focusing on providing food and shelter to civilians who have managed to flee Mosul, and on water and sanitation projects.