Tennessee wildfire aftermath: Hundreds of homes and businesses become smouldering ruins
The Dolly Parton Foundation will donate $1,000 a month to families in Sevier County for six months following the devastating blaze.
Wildfires have been blazing in an around the Great Smokey Mountains National Park, Tennessee, leaving over 700 structures throughout Sevier County severely damaged or completely destroyed . At least 300 of these were in the resort town of Gatlinburg.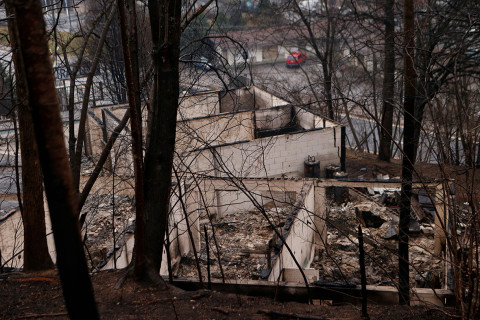 Photographs show the burned-out, smouldering ruins of homes and businesses surrounded by blackened trees in several neighbourhoods within the area. Mandatory evacuation orders remained in effect for some 14,000 people in and around Gatlinburg, along with a dusk-to-dawn curfew for the city, known as the "gateway to the Great Smoky Mountains."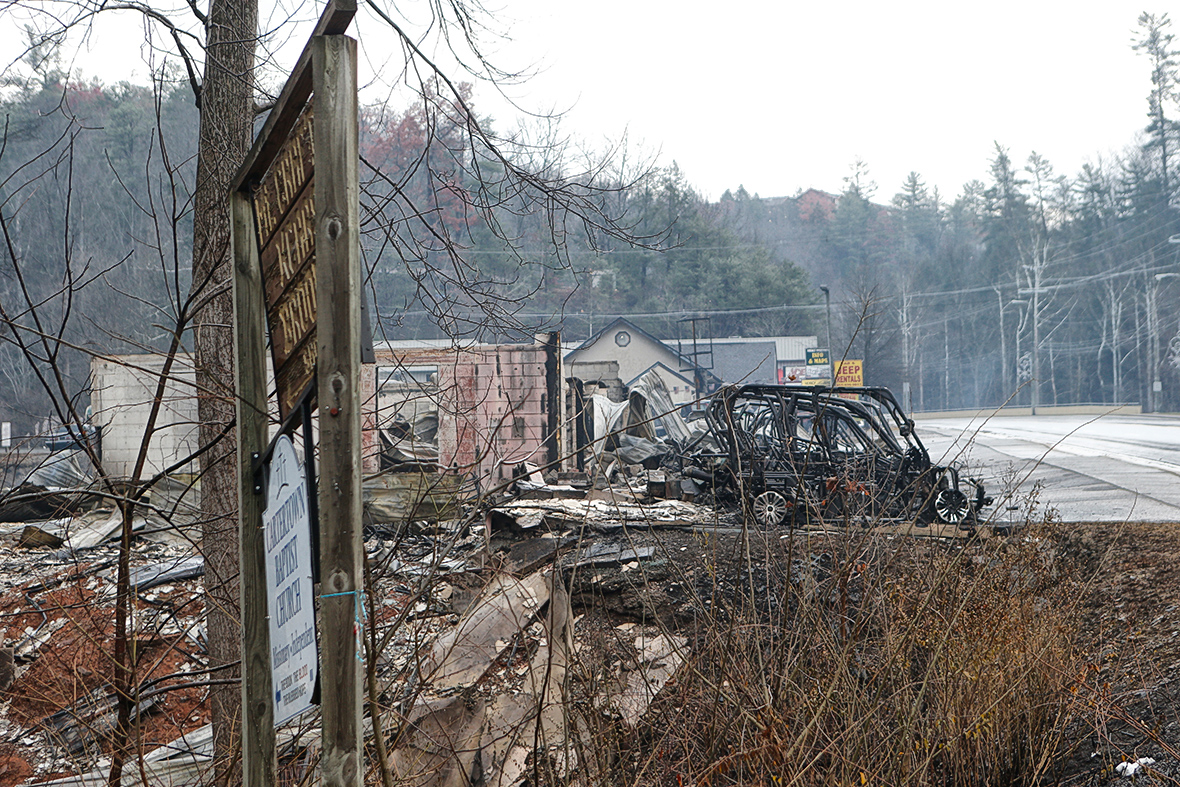 Nearly 500 people were forced to flee their homes in Pigeon Forge, home to country music star Dolly Parton's theme park, Dollywood, which suspended operations. However, nearly all have returned to their houses, yet for many residents, their homes are no longer there. The Dolly Parton Foundation released a statement on Wednesday (30 November) saying that it will donate $1000 a month, for six months to families in Sevier County, who lost their homes to the fires.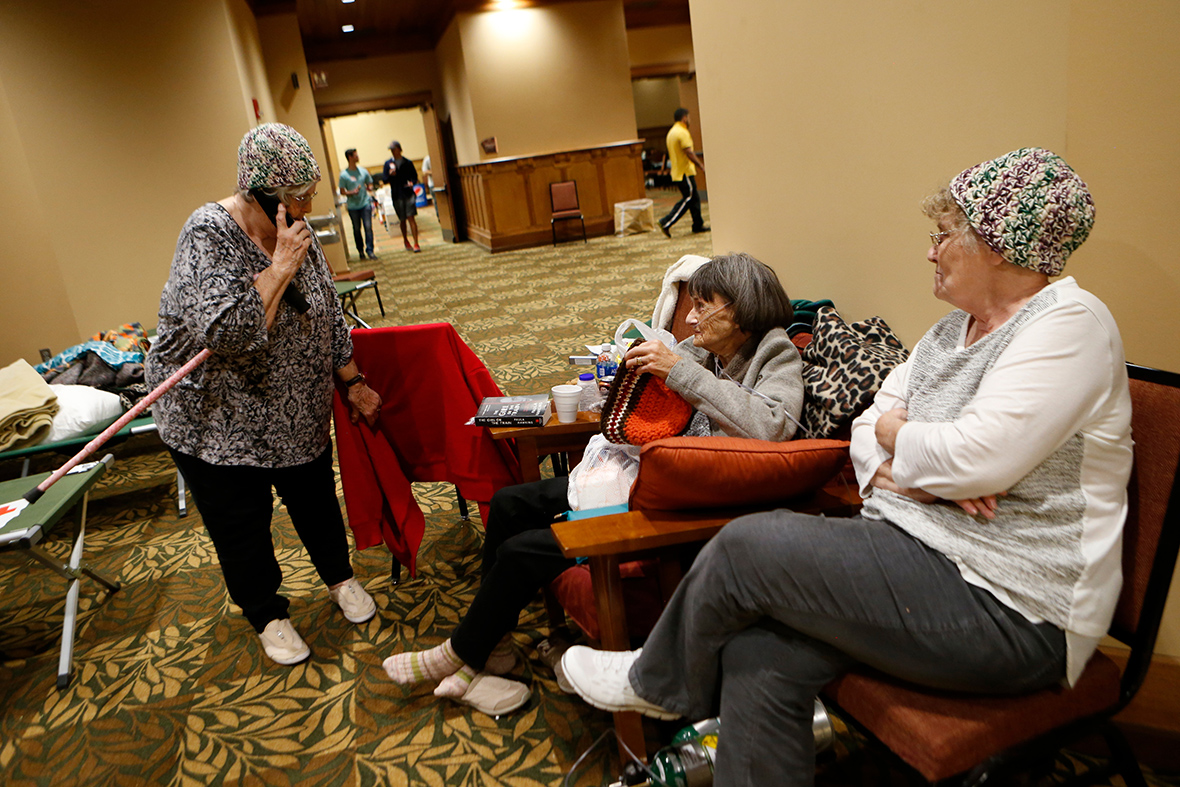 Search-and-rescue missions are continuing, with Sevier County Mayor Larry Waters saying that they had found three people who had been trapped since the fires started spreading wildly in high winds on Monday night. The mayor said the three had survived. "That is some good, positive news for a change," he told the Associated Press. The death toll rose to seven on 30 November, none of whom have been identified. Waters said authorities are still working to identify the deceased and did not release any details about how they were killed.