Iraqi forces in western Mosul offer deal to local Isis fighters to kill foreign jihadists
Iraq government forces retook Mosul airport from Islamic State within a week of launching the West Mosul operation.
Iraqi forces fighting Islamic State (Isis) in western Mosul have reportedly offered the local jihadists a deal if they kill foreign militants. The forces have also urged local residents to pick up weapons and join the fight.
The security forces began the operation to liberate the western part of the Isis stronghold on 19 February and in the same week they succeeded in recapturing Mosul airport - a strategic position in the city.
According to independent news agency Rudaw, as the government forces continued their advance into the city, the Iraqi Counter-Terror Service (ICTS) circulated a six-point announcement across western Mosul.
In the public announcement, the national counter-terror group has offered "special care from the judiciary" to local Isis militants who kill their foreign counterparts. They have also offered the militants a chance to surrender.
To the people of western Mosul, the announcement said: "If you have weapons, take them up and fight the group's militants. They are weaker than you think." Alternately, the forces suggested the people to stay indoors to remain safe and warned them against providing shelter to any militant.
Citing the recently-liberated East Mosul - located on the eastern bank of River Tigris, the Iraqi forces called for public cooperation.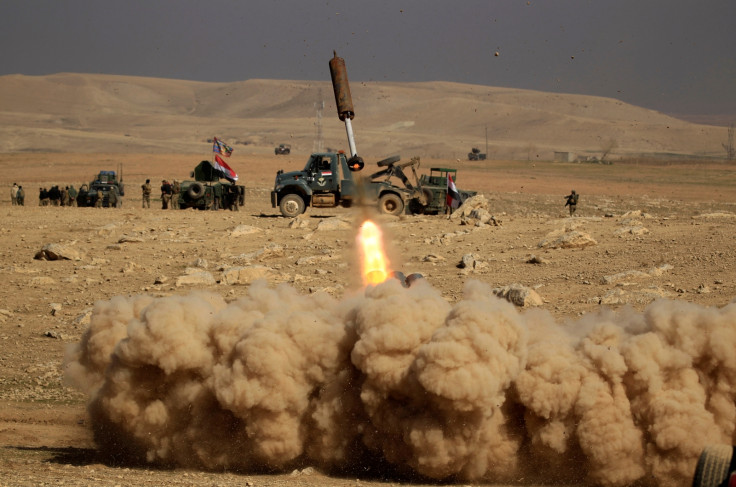 "Cooperation between residents of western Mosul with Iraqi armed forces will facilitate and speed up the operation to liberate the area from Isis. And your suffering under Isis will come to an end, just like the people of the left coast of Mosul, the announcement reportedly read.
The counter-terror group also invited information on militants and their hideouts, saying: "Please reach out to us via our official page on Facebook with the information you have to locate Isis militants' whereabouts, their weapons, hideouts, headquarters, and drones. We will take into account every single piece of information we receive confidentially."
© Copyright IBTimes 2023. All rights reserved.