Iraqi forces on Thursday (29 December) mounted a fresh offensive against Islamic State (Isis) in southeastern districts of Mosul, according to Interior Ministry officials. The fight between the two parties had been stalled for about a month.
Abdul-Ghani Al-Asadi, commander of Iraqi Counter Terrorism Forces said that the offensive began at 7.00 am local time (4.00am GMT) on Thursday. He added that his troops entered the eastern district of al-Quds, Rudaw reported.
An officer from the rapid response forces, an elite Interior Ministry unit told Reuters "Our troops now are advancing. In the first five or 10 minutes they took 500 meters. Just now they are starting to shoot." He added that the troops were making advances in Intisar district.
Iraqi police have also said that there were clashes between Isis fighters and police in Intisar and Somar districts. The police added that six militants were killed in the clashes and no casualties from their side.
Forces loyal to the Iraqi government have captured almost a quarter of Mosul but it has been slow. Earlier this month, they scheduled an "operation refit", which is the first major pause in the battle. The phase that is coming up could see US military advisers, part of the coalition to fight IS (Daesh), take on a bigger role as they are embedded extensively with the Iraqi troops.
The battle to recapture Mosul is reportedly Iraq's biggest operation that consists of around 100,000 Iraqi troops, Kurdish forces and Shi'ite militia.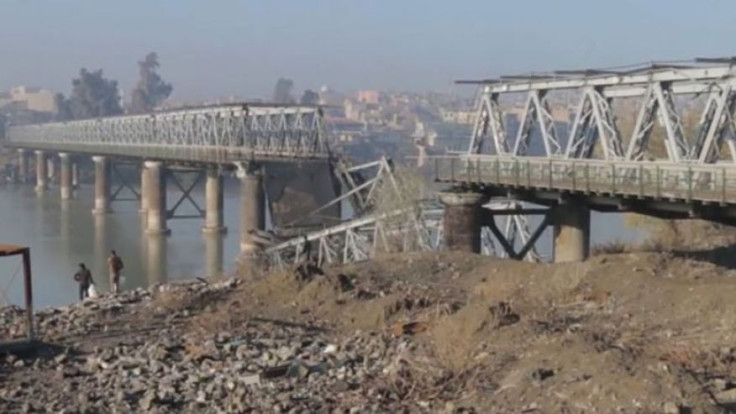 The jihadists captured the city in June 2014. The fall of the city could probably thwart their ambitions to rule over millions of citizens in a caliphate.
Haider al-Abadi, Iraqi Prime Minister who vowed to eliminate the militant group by the end of the year said this week that it would take at least another three months to oust the hard line group from Iraq.