A top US commander fighting Islamic State (Isis) in Iraq predicted that it will take at least two years to root out the militants from their strongholds in Mosul and Raqqa. Iraqi government troops, assisted by US-led coalition forces, are pushing towards Mosul in an offensive launched about two months ago.
In an interview to The Daily Beast after Christmas, Lt Gen Stephen Townsend said it was difficult to give a specific timeline for the ongoing battle, but he shared a slow, yet effective plan to tackle the militant's retaliation.
Commenting on IS (Daesh) brutalities witnessed by him and his soldiers during their encounter in the battlefield, Townsend said: "Beheading with a knife isn't good enough anymore [for Isis fighters]." He added that the militants use blow torches, chainsaws, and even bulldozers to crush rows of people.
The commander said armoured car bombs are the biggest threats for Iraqi soldiers in their fight against the brutal Islamists, but the army is learning to deal with it on their own. "Quite honestly, I don't think we trained them [Iraqi soldiers] to do that. They are learning to do it in combat," he said.
The US commander said assisting the Iraqi troops in the ongoing battle without causing them insult is their biggest challenge, which sometimes restricts them from being honest with the US media because most Iraqi generals do not encourage admitting mistakes and constraints.
Citing an example from the ongoing scenario, Townsend said the Iraqi commanders have been telling the local press that they were pushing ahead with their Mosul assault without a break, while the reality is that they have halted the assault over the past week to resupply and to assess the over 60-day offensive.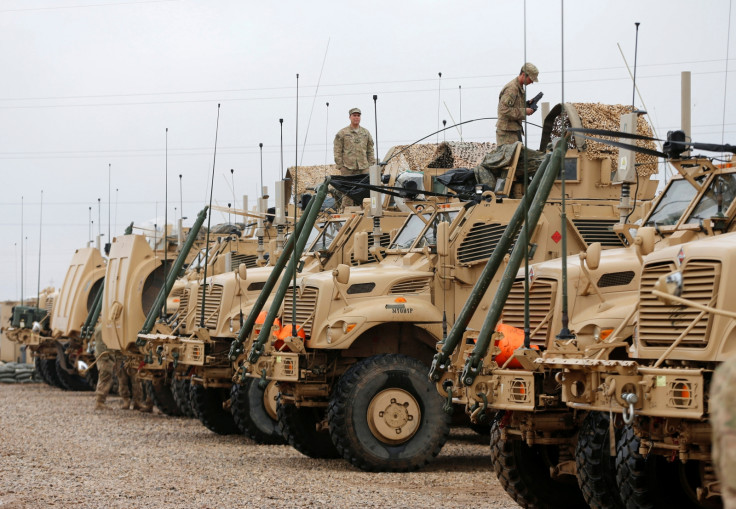 "People need to rest. They need to assess how things are going because they are not going as fast as we thought," the US commander said, noting that they had warned Iraqi forces of this move in advance.
The Iraqi troops are now bringing in fresh reinforcements, ammunition and repairing broken vehicles before they begin their charge on Mosul — all things the US Army did in its 2003 assault on Baghdad, Townsend told the paper.
Showering praise on the Iran-backed Shia militias, the so-called Popular Mobilisation Forces (PMF) which the US was reluctant to involve in the battle considering their anti-Sunni stand, Townsend said the militias have been "remarkably disciplined" allies since he arrived.
"Before I got here, I read all kinds of things about the PMF, and I got here and I haven't observed that behavior. We're not having allegations of bad behavior or misconduct," and that includes absolutely no threats to US personnel, he said.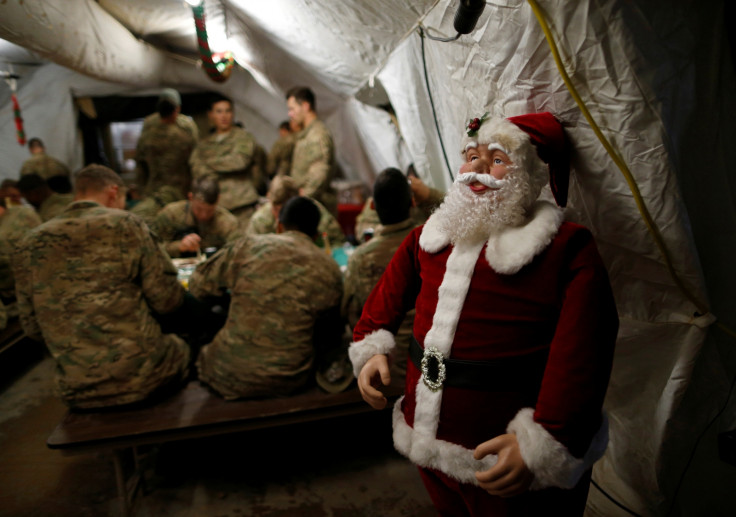 The militias advanced towards Isis stronghold Tel Afar, west of Mosul, keeping off fighters from travelling back and forth with supplies or information. "The PMF did advance more rapidly than we expected and they've done a good job," the US commander said.
The praise comes when a new Iraqi law will legalise the militia groups, placing them under the umbrella of the Iraqi armed forces, but making them answerable directly to Iraq's Prime Minister Haidar al Abadi. The law came into force on Monday (26 December), The Daily Beast reported.
Townsend said he believes the newly legalised militias could make Iraq more secure only if they become a national guard-like force and not a "puppet" of Iran.