Iraqi special forces close to entering Mosul's Isis-held eastern outskirts
The troops are about 3km away as they advance under heavy fire.
Some 40,000 Iraqi troops, Shia militias and Kurdish fighters supported by the US-led international coalition are advancing from all sides to liberate the city of Mosul from Islamic State (Isis/Daesh) control.
Iraqi troops, including elite counterterrorism forces, launched an offensive targeting the eastern bank of the Tigris river that runs through the city. According to a military statement, the troops are about 3km (2 miles) away and they aim to enter the city's eastern outskirts over the course of the day.
Shia militias such as the Popular Mobilisation Units and the Hezbollah Brigades that have joined the Iraqi forces are moving in from the west. As many as 15,000 Shia fighters have now joined the battleground, and the Iraqi military estimates that this brings the total figure of anti-IS forces participating in the offensive to more than 40,000 troops.
The involvement of the Iran-backed Shia militias stirred controversy, as they have been accused of violence against Sunni Arabs fleeing Mosul. The Popular Mobilization Units has said it will not enter Mosul and will focus instead on retaking the town of Tal Afar, which had a Shia-majority population of mostly ethnic Turkmen before it fell to IS in 2014. The Turkish government has warned it will be closely monitoring the militias' behaviour towards the civilian population. "Tal Afar is an entirely Turkmen town. If Hashd al-Shaabi [the Arabic name for the Popular Mobilisation Units] starts terrorizing it, then our response will certainly be different," President Recep Tayyip Erdogan told local media.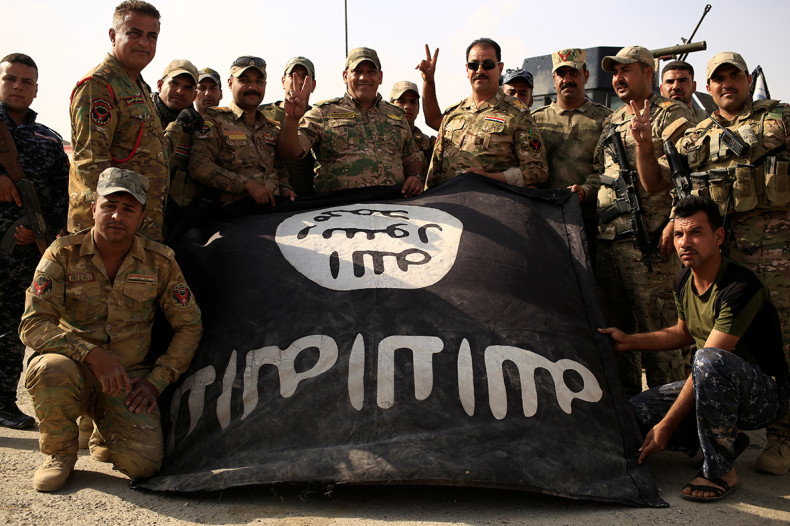 The offensive on the northern Iraqi town of Mosul began on 17 October. In the past two weeks, Iraqi forces have made good progress on the eastern front, but their advance has been slower on the south. They are still 30km (20miles) away from the city, after recapturing the city of al-Shura, south of Mosul, from IS on 29 October.
According to the US military, there are between 3,000 and 5,000 IS fighters inside Mosul, and around 2,000 in the city's defensive outskirts. The IS has placed booby traps and explosive devices and is using suicide car bombs to slow the coalition's advance.
After the Shia militias announced their involvement, 17 people were killed and 60 injured in Baghdad in five explosions – at least one of them a car bomb – targeting traders' markets in predominantly Shia neighbourhoods. While there has been no immediate claim of responsibility for the attacks, it is possible it was IS' retaliation for the Mosul offensive.