Jad'ah displacement camp is still under construction but already hundreds of Iraqi families have arrived after fleeing Islamic State (Isis)-controlled territory. As workers rushed to erect more tents on Wednesday (26 October), the recent arrivals took stock of their new surroundings.
Men smoked their first cigarettes since escaping the draconian rule of the IS, women cast off the full-face niqab covering mandated by the extremist group and laundered clothing at UNICEF toilet facilities, while children queued up for haircuts offered by a pair of volunteer barbers.
In the middle of the camp eight men knelt in the dirt, their hands zip-tied behind their backs. Makeshift blindfolds of plastic garbage bags covered their eyes, and an officer in a black uniform tapped their heads with a cane, telling them to keep their heads bowed.
Inside a nearby tent, plainclothes men with sidearms on their belts sat around four laptops, checking the names from the huge stack of identification cards against a computerised list. As some were flagged up, they tossed the cards into a cardboard box on the floor. The men were from Iraq's National Intelligence Service, tasked with preventing IS members from infiltrating alongside the fleeing civilians.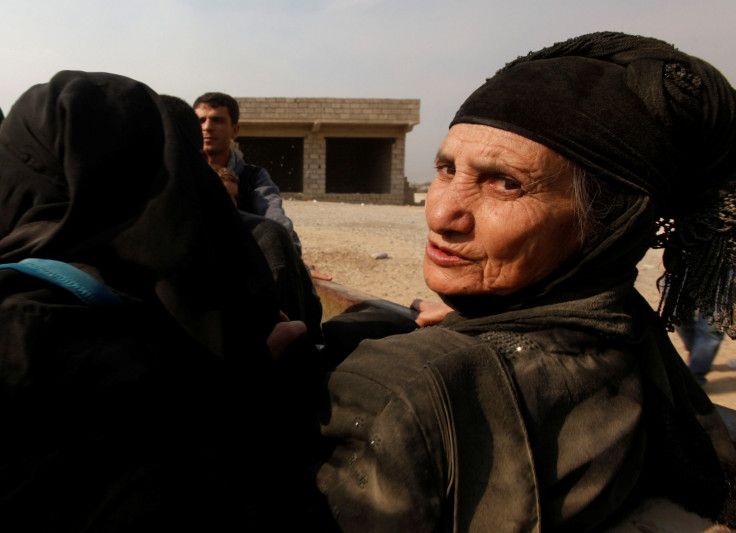 "These men are suspected of belonging to IS," explained a black-uniformed officer, who said he was not permitted to give his name. "They will be sent to a court in Qayyarah. If there is no evidence against them and no witnesses testify against them, they will be released."
As the operation to drive IS from Iraq progresses, authorities are screening all men considered to be of fighting age as they flee IS-controlled areas. The stakes are high, as the authorities must balance the rights of suspects against the need to protect against infiltration.
Already international human rights watchdogs are warning of arbitrary detention and other abuses, but with resources stretched thin, a predicted increased wave of displacement could overwhelm screening procedures entirely.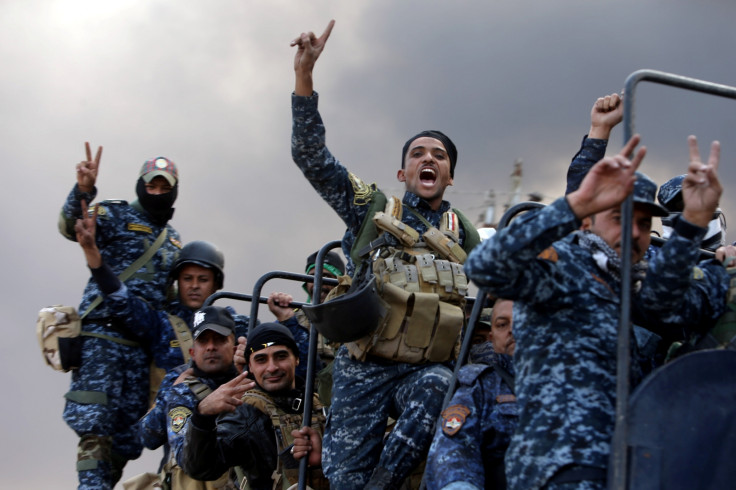 Since the operation to retake Mosul – Iraq's second largest city – began on 17 October, over 16,000 people have fled fighting near their homes. The UN warns this number could increase to 200,000 just in the next few weeks alone. The biggest displacement so far has come from north of Qayyarah, where the Jad'ah camp is being built.
Iraqi and Kurdish authorities say a recent counter-attack by IS in Kirkuk highlights the threat of infiltration among civilians. On 21 October, dozens of IS fighters infiltrated the mixed-ethnicity city which Kurdish authorities have controlled since summer 2014.
Over the course of two days, IS snipers and suicide bombers wrought havoc across the oil-rich city. By the time the last IS raiders were killed the next day, nearly 100 people were dead.
Suspects were detained based on tip-offs but also appearance and how they responded to questioning.
Following the attack, Kirkuk governor Najmaldin Karim told local media he believed IS members had infiltrated the city with civilians who had fled from areas under their control. "It was expected that Isis sleeper cells would make a move one day in Kirkuk, now that the Mosul offensive has started and they want to boost their own morale this way," he said.
But human rights watchdog Amnesty International has criticised the way screening is carried out and recently released a 70-page report detailing abuse of detainees in other parts of Iraq. While acknowledging the need for screening, Amnesty's senior crisis response adviser Donatella Rovera said it was an "incredibly flawed process".
"They rely heavily on informants," she said. "It's an opportunity for people who want to take revenge on someone else. There's no awareness that the testimony of someone needs to be backed up by appropriate evidence. The system is just so incredibly under-resourced. Even if you had very skilled people there's no way you could do a good job even in those circumstances."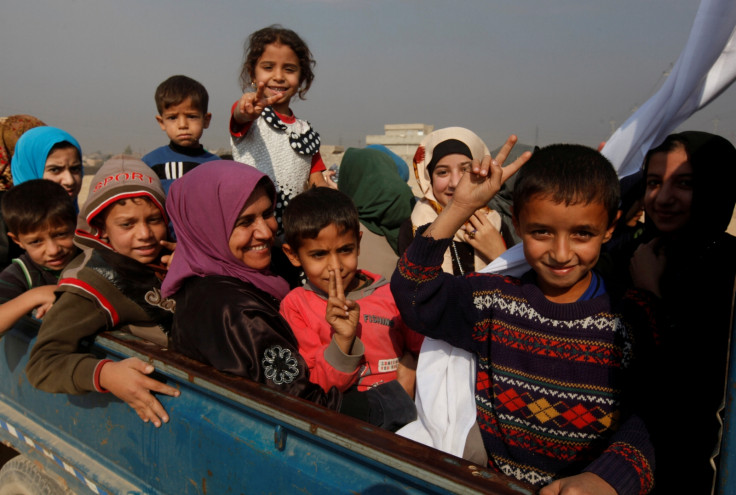 Meanwhile New York-based group Human Rights Watch released a report yesterday (October 27) detailing arbitrary detention by Kurdistan regional government security forces of men who had fled IS-controlled areas.
At a military checkpoint north of Qayyarah on Wednesday, Iraqi army soldiers and NIS officers screened scores of civilians as they crossed over from IS territory. Exhausted families arrived on foot, many telling tales of horror of life under the extremist Sunni militia and of risking their lives to escape.
Some individuals were near collapse, having walked for more than 20km to reach safety. The men made snap judgements on who to detain and who to place on trucks to be taken to Jed'ah camp. A man in plainclothes, who identified himself as an NIS officer, said suspects were detained based on tip-offs but also appearance and how they responded to questioning.
Overseeing the checkpoint, Iraqi army Colonel Khalid Al Jabouri seemed almost overwhelmed by the task at hand. "These people come from Isis [held territory] but we must help them," he said. "We need more assistance though."
The day before over 1,000 people had crossed the checkpoint, coming from small villages south of Mosul. Jabouri feared though that this number could only increase as fighting approaches Mosul itself – a city of perhaps 1.5 million people. "Then what will happen?" he asked.