The Shiite militias in Iraq have reportedly launched an offensive on the Islamic State (Isis) militants on Saturday (29 October) near Mosul. They have, however, reiterated their assault would not cover the Sunni Muslim areas in the city.
The offensive in the town of Tal Afar, about 55 km (35 miles) west of Mosul, is backed by Iranian forces who are advising the fighters, Jaafar al-Husseini, a spokesman for the Hezbollah Brigades said. They are also supported by Iraqi forces to launch airstrikes, he added.
Tal Afar was once Shia majority region before it was taken over by the IS (Daesh) militants in 2014.
Last week, Iraq launched a massive operation to recapture Mosul from the jihadists. As many as 50,000 Iraqi soldiers, police and Kurdish peshmerga fighters were backed by US-led air strikes and support on the ground helped retake the city from the south, north and east.
However, the current offensive involving Shia militias is reported to have raised concerns that the fighting could intensify the sectarian divide.
The Associated Press reported that many of the current militias were originally formed after the 2003 US-led invasion in Iraq to battle American troops and the Sunni insurgents. They were mobilised again by the state when Isis took over Mosul, Iraq's second largest city, and its nearby towns.
Husseini clarified that the current Iran-backed militia's advancement on Tal Afar had no involvement of the US-led coalition.
They will reportedly focus on Tal Afar to cut off IS' approach to Mosul from the west and secure the Syria border.
Ahmed al-Asadi, a spokesman for the Shiiite forces, who known collectively as the Hashid Shaabi, or Popular Mobilisation, said the new offensive was aimed to defeat the IS.
"This is the most important and dangerous line because it connects Mosul to Raqqa and is the only supply line for Daesh," Reuters cited him as saying. Raqqa in Syria is the de facto capital of IS.
Iraqi forces are reported to have made uneven progress in their operation from different directions. And Asadi fears it may take the militias longer time to make advances in Tal Afar as the Iraqi army and Kurdish forces were reportedly facing lots of roadside bombings, snipers and suicide car bombs to retake even the small villages or road to Mosul.
"Tal Afar is the final destination ... it is the pyramid's peak. But there are villages on the way that need to be liberated before reaching Tal Afar," Asadi said.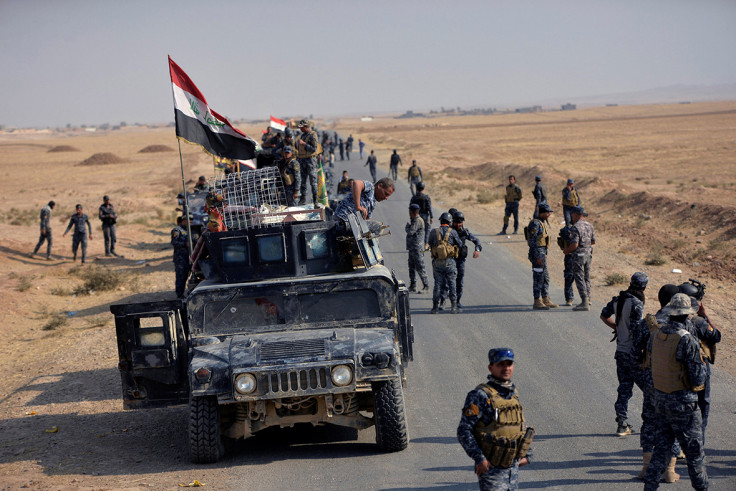 Shia militias' offensive will also reportedly target a territory close to Turkey which is home to a significant number of ethnic Turkmen.
Turkey's Foreign Minister Mevlut Cavusoglu said this week his country was prepared to take measures if there is an attack on Tal Afar. Ankara has already deployed troops in the northern part of Mosul inside Iraqi territory.