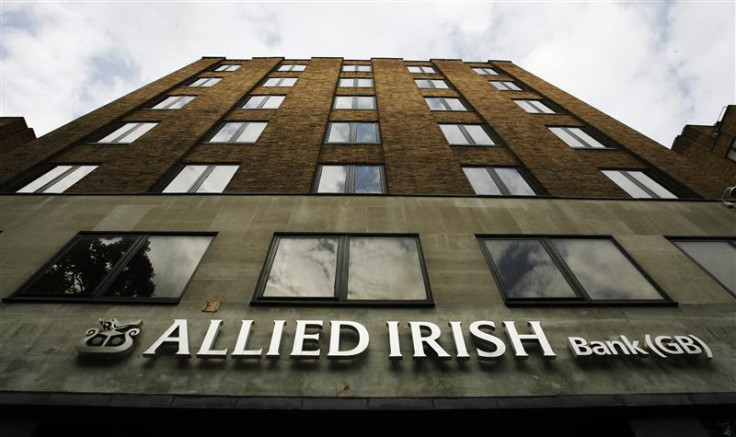 The Irish government could sell more of its shares in Allied Irish Bank (AIB), after the €3bn (£2.6bn) initial public offering (IPO) was oversubscribed.
Last month, Dublin said the state would sell 25% of its 99.9% stake in AIB, which overall is valued by City analysts at between €12bn-€13bn.
Ireland's finance minister Michael Noonan had previously pledged the government would not sell more than a 25% stake in any of its bank shareholdings by the end of next year, but after the IPO was oversubscribed he admitted he might review his policy.
Bernard Byrne, AIB chief executive, urged the government to "seize the opportunity" and capitalise on the demand.
"The opportunity is now stronger because they now know the demand is now there," he was quoted as saying by Reuters.
"It's like all these things, never miss an opportunity if it's there, at the moment the one thing the government do know is there is demand.
"Ultimately it's their decisions but the one thing that has become more obvious is there is lots of demand right now and the Irish story works right now. Those things don't always exists so if you wait for the perfect time, the market may not be there. The market is there right now."
Taxpayers poured €21bn into the lender in 2010, to nationalise the bank, which fell into trouble due to its significant exposure to suddenly-worthless housing and commercial developments exposed when Ireland's property bubble burst
The lender has since made an annual pre-tax profit for each of the past three years, and reduced its non-performing loans from a high of 35% of total loan book in 2013 to 13% of total loans now.
However, the now-defunct Anglo Irish Bank was at the forefront of the Irish mortgage lending spree that wrecked the country's economy at the start of the Eurozone crisis.
Dublin's inability to finance the rescues of Anglo Irish, AIB and other smaller lenders ultimately forced it into €67.5bn bailout from the EU and International Monetary Fund.