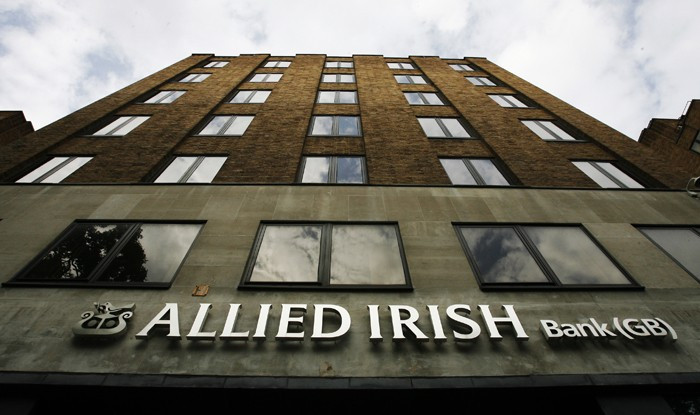 The Irish government is set to float a quarter of its share in bailed-out Allied Irish Banks (AIB), whose collapse helped push the country into an international bailout at the height of the eurozone crisis.
Finance minister Michael Noonan said the state will sell 25% of its 99.9% stake in AIB, which overall is valued by City analysts at between €12bn (£10.5bn)-€13bn.
Shares in the lender will be sold on the Irish and London stock exchanges, in what will be one of the UK's largest initial public offerings of the last 20 years. A prospectus and price ranges are expected to be published in mid-June.
Noonan said: "The government's long-held policy is that the state should exit its banking investments in a measured and prudent manner, returning ownership to the private sector over time."
Taxpayers poured €21bn into the lender in 2010, to nationalise the bank and pull the Irish economy back from the brink of collapse.
AIB has since made an annual pre-tax profit for each of the past three years, and reduced its non-performing loans from a high of 35% of total loan book in 2013 to 13% of total loans now.
"The combination of a strong Irish economy with a growing European economy as a backdrop and a strong franchise here means that there is very significant investor appetite," AIB chief executive Bernard Byrne told national broadcaster RTE.
Property bubble
AIB fell into trouble due to its significant exposure to suddenly-worthless housing and commercial developments exposed when Ireland's property bubble burst.
However, the now-defunct Anglo Irish Bank was at the forefront of the Irish mortgage lending spree that wrecked the country's economy at the start of the eurozone crisis.
Dublin's inability to finance the rescues of Anglo Irish, AIB and other smaller lenders ultimately forced it into €67.5bn bailout from the EU and International Monetary Fund.
But unlike fellow bailout recipients Greece and Portugal, the Irish economy has recovered sharply since the crisis, becoming the first eurozone country to emerge from a bailout in 2013.