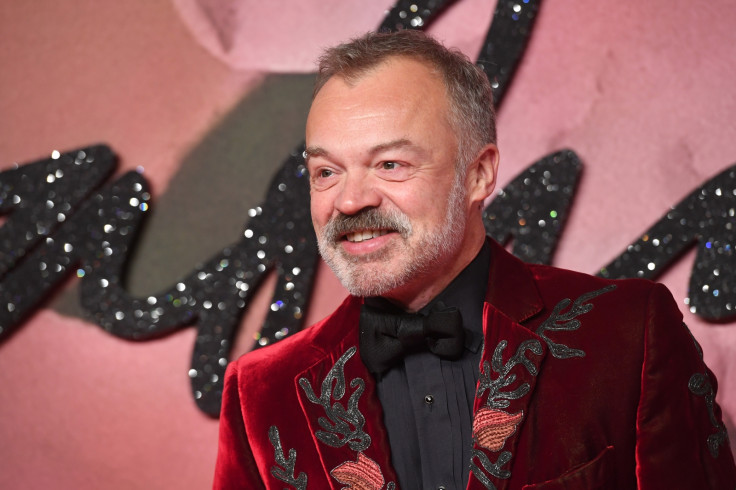 An Irish artist has discovered that he is related to television presenter Graham Norton after winning a Sky Arts competition. Gareth Reid beat out 54 international hopefuls to be crowned Sky Arts Portrait Artist of the Year 2017 and received a £10,000 commission to paint the popular chat show host.
Talking about the recent revelation, Reid told The Times: "I still can't quite take in the chances of me.
"Out of all the people who entered, getting the opportunity to paint Graham, out all the people they could have chosen, and it turning out we're third cousins.
"He is genuinely a lovely guy and he took Suzy [Reid's partner] and me out for dinner after the unveiling... I'm sure we'll keep in touch in some form."
The Belfast native, who now works as an artist in Glasgow, went on to reveal to the publication that his father knew the pair were related but didn't think to mention it until the competition's final, which was broadcast on Tuesday 14 March on Sky Arts.
"It was vague at that point," he detailed. "Some cousins of his thought there was a connection through my granny's side, the Reynolds in Ballymena, which came to light after Graham featured in the Who Do You Think You Are? programme [way back in 2007]."
Further research confirmed that Norton's great-grandfather was James Reynolds and Reid's great-grandmother was Christina Reynolds, who were brother and sister in a family of more than 10 that did in fact hail from Ballymena.
Across the series, Reid's impressed Portrait Artist of the Year judges Frank Skinner and Joan Bakewell with his paintings of figures such as presenter Adrian Chiles and Harry Potter actress Imelda Staunton. His portrait of Norton (seen above) is set to go on display at the National Gallery of Ireland.