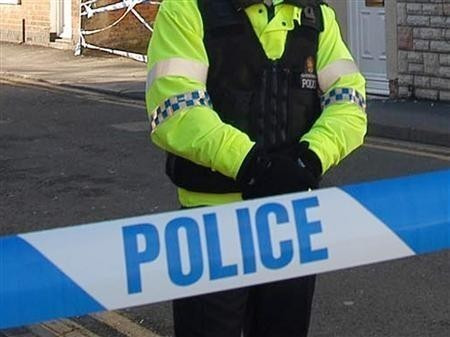 There are fears Irish Dissident Republicans are "hell-bent on turning the clock back" by resuming a letter bomb campaign not seen in Britain's mainland since the 1990s.
Counter-terrorism police and military units are on high alert following the discovery of a series of explosive devices at army recruitment offices across south-east England.
The packages, which were sent to Army Careers offices in Oxford, Brighton, Canterbury and Slough, were described as "crude but viable explosive devices" by bomb disposal experts.
The discovery of the devices follows from similar packages discovered in Aldershot, Reading and Chatham earlier in the week.
No group has claimed responsibility for the packages, but a Downing Street spokesperson confirmed they bore the "hallmarks of Northern Ireland-related terrorism".
One of the packages was stamped with a Republic of Ireland postmark.
The Irish government has condemned the latest threats as the work of "cowards" who want to sabotage the peace process.
Shadow Northern Ireland secretary Ivan Lewis said those responsible are "hellbent on turning the clock back to the violence".
He told ITV's Daybreak: "Whatever the difficulties in Northern Ireland, and there remains some around parades and the flags and the past, nobody on any side of the sectarian divide wants to turn the clock back to the troubles and the trauma of the violence."
Democratic Unionist deputy leader Nigel Dodds also condemned those responsible for the bombs.
"It is by God's grace that no-one has been injured by these crude devices," said the North Belfast MP.
"Those behind the deadly packages are to be condemned. Those who cling to terrorism should realise that it failed in the past and it will do so again. It will only lead to further hurt and suffering.
"Northern Ireland has turned a corner. We are moving forward and no-one wants to go back to the bad old days."
Ulster Unionist Party leader Mike Nesbitt added: "We must all be thankful that the letter bombs were dealt with before they caused death or injury.
"This was the work of cowards and should be condemned by all in positions of leadership. It must also be named for what it was, a series of acts of terrorism. Terrorism is, was and always will be wrong. Nothing and no-one can justify terrorism."
After David Cameron called a Cobra meeting following the discovery of the explosive devices, a No 10 spokesperson said: "Seven suspect packages have been identified as containing small, crude, but potentially viable devices bearing the hallmarks of Northern Ireland-related terrorism.
"Guidance has been issued to staff at all military establishments and Royal Mail asking them to be extra vigilant and to look out for any suspect packages and the screening procedures for mail to armed forces careers offices is being reviewed.
"The national threat level remains under constant review."