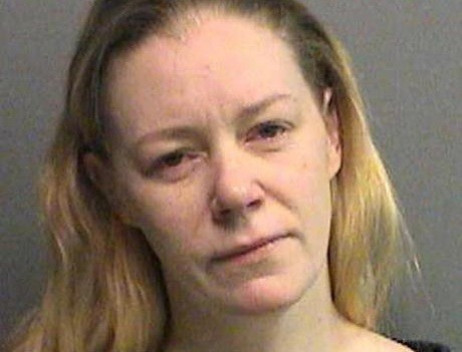 An Irish illegal immigrant living in Quincy, Massachusetts is expected to be charged with the murder of a one-year-old baby.
Aisling McCarthy Brady, 34, originally from Lavey in County Cavan, was initially accused of injuring Rehma Sabir, but the baby later died in hospital.
Authorities said she could be charged with murder after an autopsy on Rehma is completed.
On Tuesday Brady, the baby's nanny, pleaded not guilty to the charge of assault and battery on a child at Cambridge District Court. She remains in custody, held on $500,000 (£316,000) bail.
Rehma was hospitalised on 14 January - her first birthday - but died two days later from head injuries causing subdural and retinal haemorrhaging, and cerebral swelling.
She was also found to have multiple healing bone fractures.
Middlesex District Attorney Gerry Leone said: "This is an extremely troubling case, where we allege the defendant violently assaulted a one-year-old child, causing a devastating head injury and broken bones.
"Children are our most vulnerable victims and where, as here, the offender has been entrusted with the care of a child who depends on them, the allegations are all the more egregious."
Prosecutors say Brady was the only person with the child when she sustained her injuries.
Middlesex prosecutor Katherine Folger told the Boston Globe: "It is very clear the only person who had direct contact with this child at the time of the injuries was the defendant."
Brady maintains innocence
Folger added that doctors who examined Rehma found injuries "consistent with the slamming of a child".
However, the nanny's defence lawyer Melinda Thompson says Rehma had recently travelled overseas and was malnourished when she returned to the US.
She maintained her client's innocence, saying Brady had called the emergency services when Rehma had a seizure and went to the hospital with the family.
"She was mourning this child with the family,'' Thompson told the newspaper, which has identified the Rehma's parents as Sameer Sabir and Nada Siddiqui.
Brady arrived in Massachusetts as a tourist in 2002 and has been living in the US ever since.
Prosecutors say Brady has had a civil restraining order filed against her in the past and court records show orders made against her in 2005 and 2012.
The first followed a bar altercation and the second related to allegations that Brady accused another woman of child abuse online. An assault and battery case against Brady was also dropped in 2007.
A spokeswoman for the Department of Foreign Affairs and Trade in Ireland said: "We are aware of the case and have been in contact with the family. We are ready to provide any consular assistance if it is needed."